After being in the right place at the right time -- with the right contacts! -- to attend the Huracan's US debut in Amelia Island in March, I fell hard and fast for this incredible new supercar.
All the time spent with colorizers and specs builders (see previous articles at links below) do the car little justice.
In person, its lines are so immensely intoxicating that the initial photo sets do it almost no justice.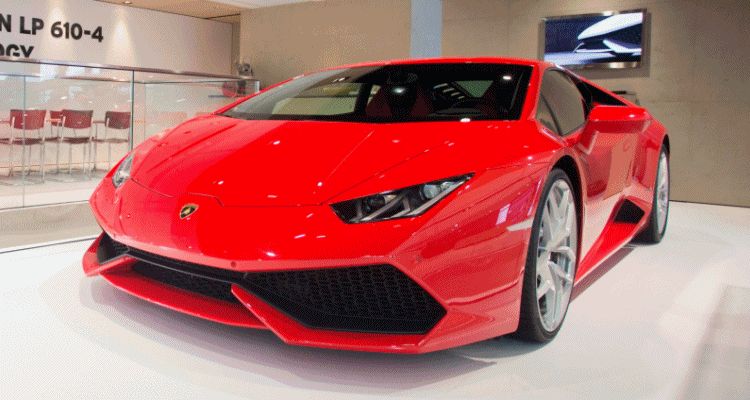 It has proportion, glamour and sheer magnetism that is absent in some digital renderings of the car. The more sophisticated and deep the surfacing and design of a car, the less is it able to really be captured in 3D models. The NC2020 comes to mindin this regard as well. It looks so huge and blocky in GT6, but in person, is more flowing and cavernous than anything this side of the Jaguar CX-16 hypercar concept.
The Huracan is most definitely one to be appreciated in the flesh. Low, mean and lean -- its Estoque-inspired lines will mature well. In passing, it is longer and lower-seeming than the Gallardo, which was not a car one would mistake for the flagship Aventador. The Huracan will definitely take some time to determine which is flying past you with a lurid howl of Italian V10 or V12 power.
Welcome to the new chic: subtle supercars.
EXTERIOR BUILDER - COLORS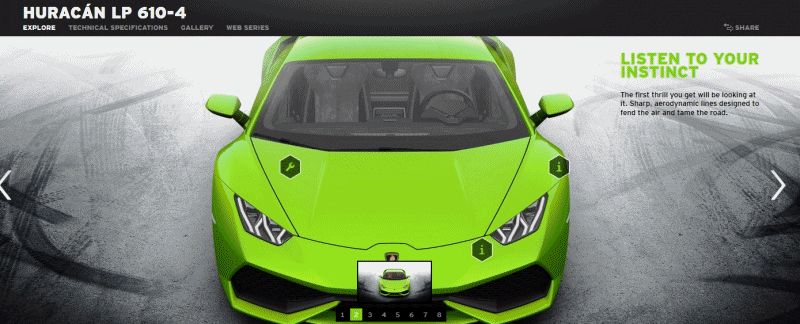 EXTERIOR BUILDER - WHEELS

INTERIOR BUILDER
2015 Lamborghini Huracan
Marbella Dynamic Debut
EXTERIOR PHOTO GALLERY

2015 Lamborghini Huracan
INTERIOR PHOTO GALLERY