640HP from dry-sump, atmospheric V10 are the appetizer for the hottest Huracan ever.  The main course is its laptime pace.  The car has undergone a hardcore race diet — with aluminum swapped for 'forged composite' materials that are lighter and stronger.  Revised aero and downforce are critical for the car's 6:52-second run around the Nordesleife — a world record for production supercars.
Design-wise, the new nose is defined by body-color intake fangs near the outer edge of the bumper.  A three-level splitter/intake unit shows how serious the car is at track times from up close.  The tail is far more beautiful: its reshaped and extended aero elements are mostly bare forged carbon now – blacking out most of the car from in back.  Knuckles of painted bumper wrap each edge in a very Countach-awesome way.  A break between the lower diffuser and upper fender means the back fenders are almost all open in back.  Racy indeed!
We've corralled all the Geneva debut photos and the official launch images from Lambo below.
2017 Lamborghini Huracan PERFORMANTE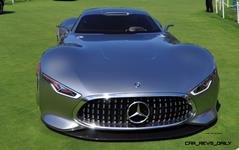 Tom Burkart is the founder and managing editor of Car-Revs-Daily.com, an innovative and rapidly-expanding automotive news magazine.
He holds a Journalism JBA degree from the University of Wisconsin – Madison. Tom currently resides in Charleston, South Carolina with his two amazing dogs, Drake and Tank.
Mr. Burkart is available for all questions and concerns by email Tom(at)car-revs-daily.com.