The beauty of outdoor photos is that they do not require intensive photo editing.

To publish 120-plus photos and video from Friday evening after the Huracan's American debut in Amelia Island, Florida on the same night that it debuted was not easy.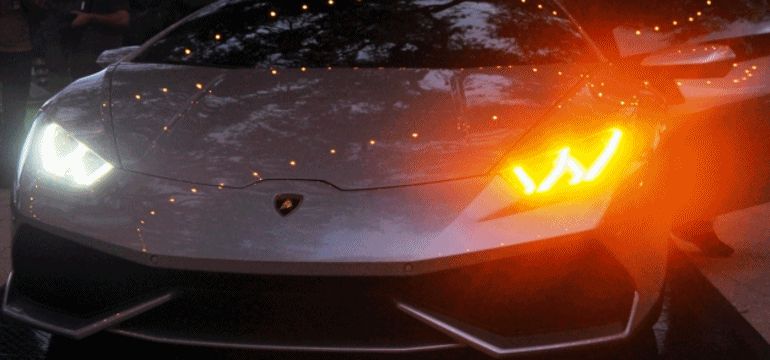 We labored pretty exhaustively to add light to these twilight photos. The other photographers had called it quits after perhaps ten photos each.
Not me.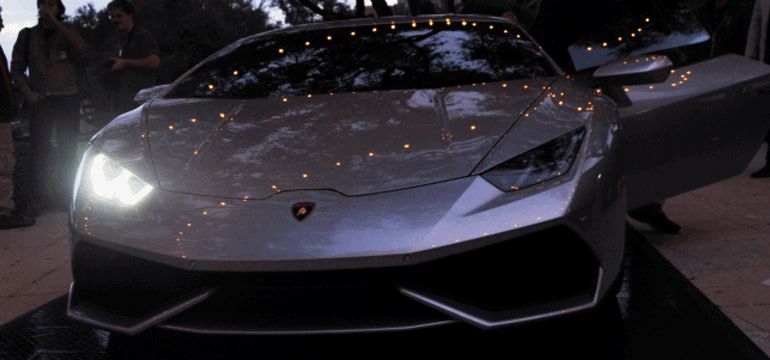 The results are still miraculous even when it was already well past sunset -- especially thanks to this Huracan's reflective silver/grey paint finish.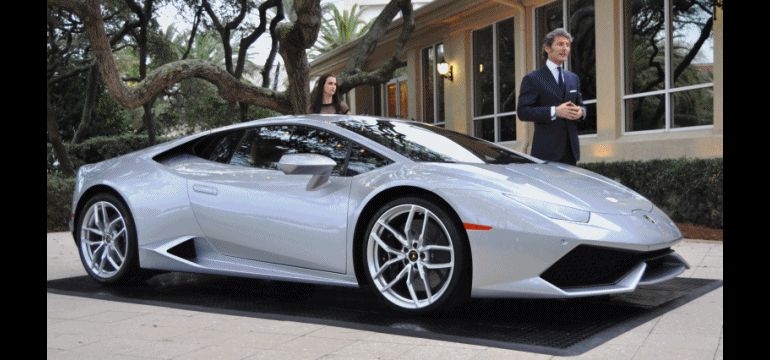 But on the lawns the next morning? Not a tap of Photoshop required for these, mercifully!

The same cannot be said for my state-of-mind after so little sleep, but such is life. We are extremely motivated, so a good night's sleep can wait for the next guy.
The car it amazingly detailed and intricate up close, but a solid arrow-block of machine from afar. Quite impressive.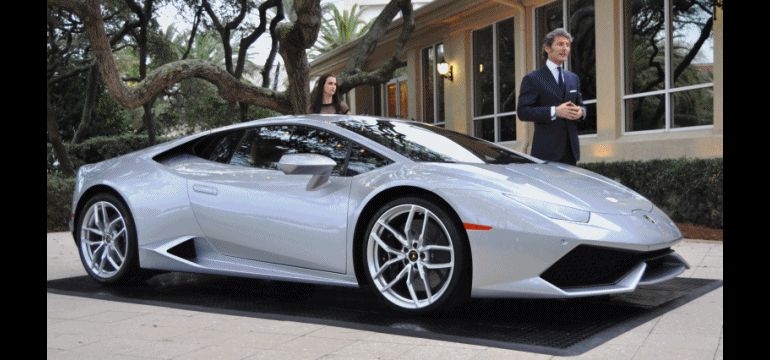 First dealer demo cars are set to arrive in America around July, with first orders coming in early September -- Lamborghini estimates.

Full coverage at the links below.