Alarming fact error on this one, guys. Our sincere apologies for any confusion, and a thankyou to Wayne at Pelican Parts for pointing out the issue.
This is, in fact, a 1983 March Porsche 83G-4 -- a BMW prototype racer retrofitted with a flat six from Porsche.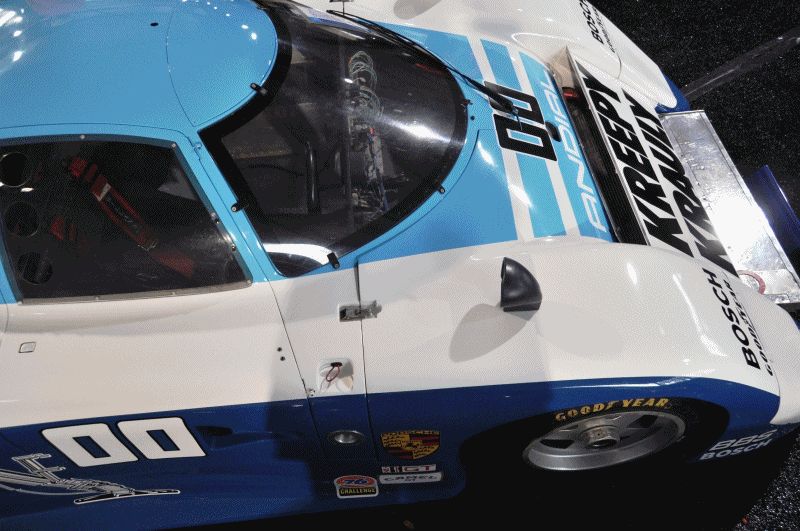 Hearing the March Porsche 83G-4 fire up immediately brought droves of people up close and personal to fawn over its details, including your humble scribe. My video of the car firing up is missing somewhere in the archives, but the photos are intact!
NOTABLE ELEMENTS: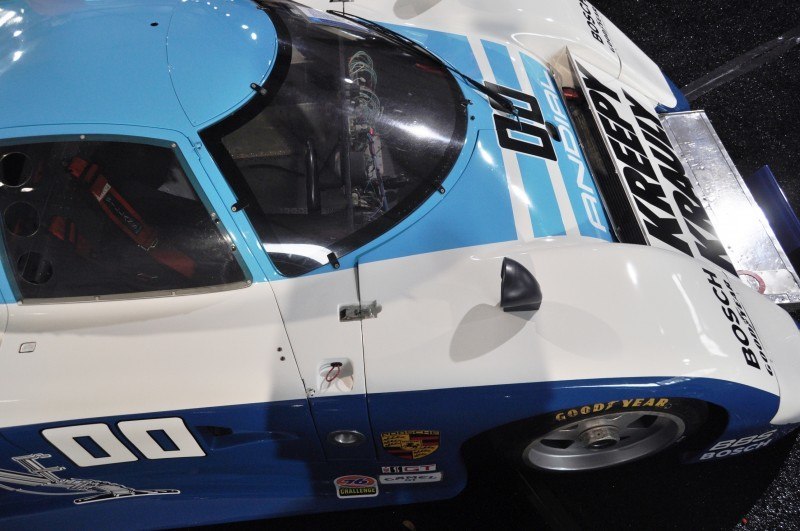 --- In fact, Kreepy Krawly is a brand of pool-ccleaning robots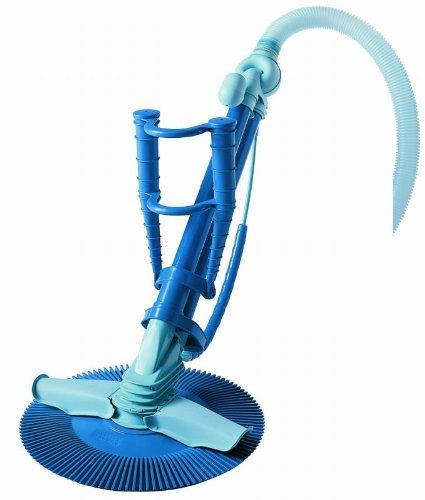 --- The front-mounted intercooler is larger than an ironing board and 5X as thick. (Out of focus, my apologies.)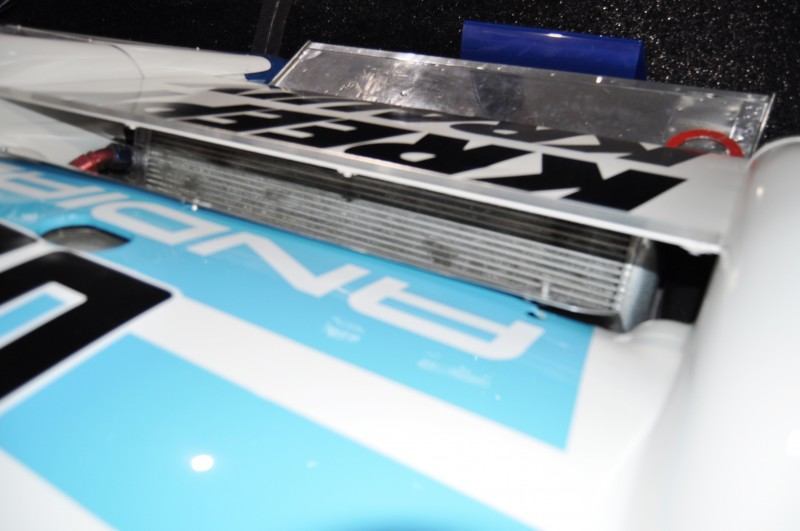 --- The turbo requires so much air that not only is there just a screen-filter in one of its major access holes (rear decklid nearside).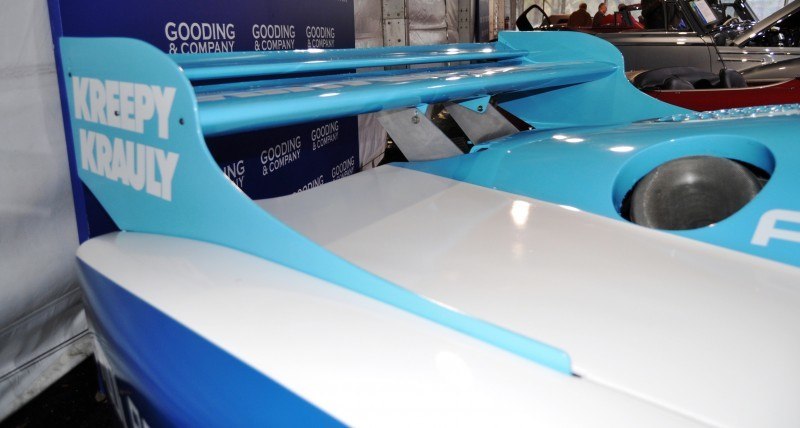 --- An air intake above and behind the cockpit that could swallow a flock of geese (and likely still win any race!)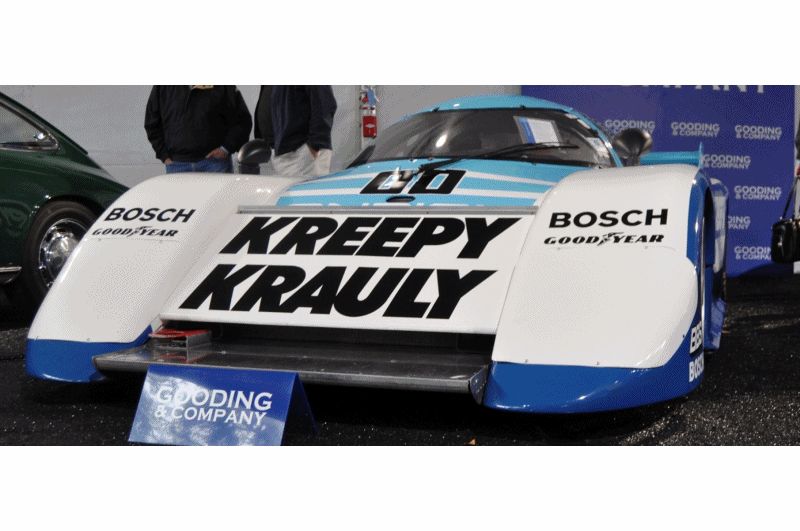 Is that good for the auction companies? Oh yes. Ten percent from both buyers and sellers means this is a high-margin business indeed.