I usually formulate a rough outline of what I want to say about a car while cropping and straightening out the photos beforehand.
In the case of this 1951 LeSabre, I wish you could have seen my face recoil in horror at all the tacky, gaudy details on this car up close.
Thus, my theory was initially that the LeSabre showed General Motors the good and the bad of design. The good is that it can excite you in ways that will open wallets and checkbooks by the millions.
The bad is that certain elements would need to be explained to the buying public - so there should be some form of plausible functionality to the designs. Right?
In my head - I pictured the clean and pure 1953 Corvette as the antithesis of this huge boat.
But in fact, that entire theory is misguided.
On further thought: the 1950s was all about gaudy excess. Psuedo-functionality was the name of the game in cars. Just think of how tacky and chrome-packed all the exteriors were! Not just a handful of pieces; luxury cars in the 1950s might have 400-plus chrome strips and decorative elements outside. Purpose? Look pretty and shiny.
Then there were the ever-larger tail-fins by the end of the decade. While these might have theoretic aero value at keeping the car straight-ahead, none of the benefits would occur whatsoever below 120-mph or so. Which is a speed that no car could reach in this era.
After these silly reflections, I realized the importance of the LeSabre -- whose name obviously had a ring to it, someone thought.
It changed proportions of cars: from the functional and narrow buggies of the first 50 years of car-making, the next 50 years would be about scale.
Width and a sense of mass were indicators of power, and therefore status and luxury. So the overdesigned, pseudo-necessary nose elements of the LeSabre were much like a locomotive. They were imposing, and heavy, and serious. For this gigantic car's occupants? Just two roadster seats and a back deck long enough to play shuffle-board atop.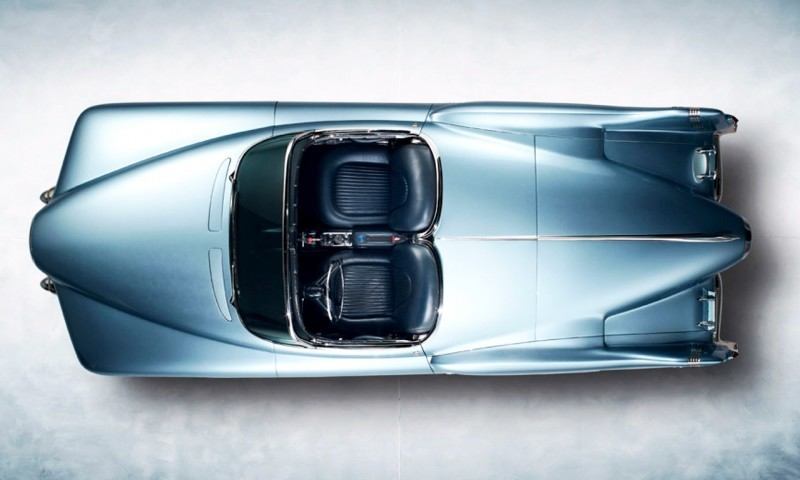 That was the point of the LeSabre: to explore what a luxury car would and should become in the 1950s and beyond.
So while the LeSabre's details and gaping exhaust orifice in back might not look appealing today, the idea of a gigantic, wide and scary-heavy machine would take America by the heart for the next two decades of gigantic American iron.
1951 General Motors LeSabre XP-8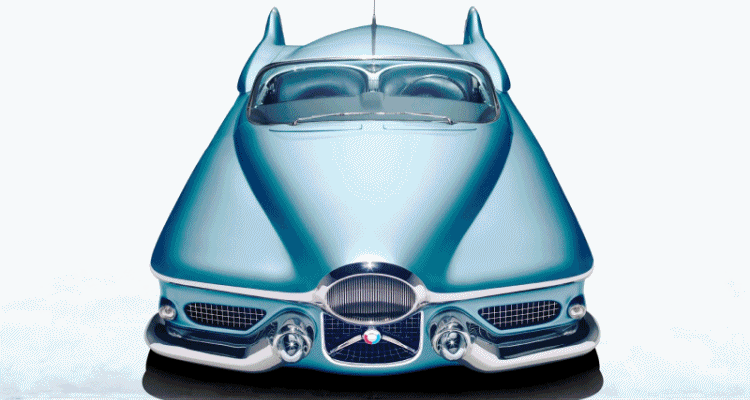 DREAM CARS runs through September 7th at Atlanta's High Museum of Art.

The DREAM CARS companion hard-cover book offers outstanding descriptions, insights and photography of the collection - it is available now world-wide via the High Museum shop link below.
Atlanta Dream Cars Showcase - 1970 Ferrari 512S Modulo by Pininfarina