2021 Chevy Blazer RS
While not much has changed for 2021 on the Blazer vs the 2020 there is one major difference. The Blazer Premier no longer has the dual clutch rear differential, leaving the RS as the only Blazer equipped with this feature.
Exterior
Many are lamenting that the new Blazer isn't anything like the K5 Blazer of yesteryear. However, if you think of it more as the S10 Blazer it's not as hard of a pill to swallow.
While the Blazer is attractive overall, the RS trim adds many appearance features for a sportier, more athletic look. In particular body color mirrors, black bowtie badges, a blacked-out honeycomb grill, and black roof rails.
The RS sits low to the ground and rides on low profile 235/55R20 wheels and tires, which show it's street-oriented design. There is also a rear spoiler furthering the attempts to make the crossover more aerodynamic.
Interior
Inside the cabin is very comfortable with plenty of room. One of the first things noticed is the red trim and stitching throughout. Most people who sat in our tester found it to be an attractive design that is also comfortable for most body types and sizes.
Up front there are two USB ports and a wireless charging pad, while the rear seats also have two USB ports and a 120V 3-prong outlet.
The Enhanced Convenience Package adds heated outboard rear seats, 8-speaker Bose sound system, ventilated front seats, and a power tilt and telescoping steering wheel. All this greatly improves comfort, especially for the driver.
Rear seat passengers have plenty of space and a center folding armrest for additional comfort. The seats can be reclined to set passengers more at ease, or fold flat for extra cargo capacity.
Further back, the cargo area is quite large. There might even be enough room for a full size adult to sleep back there with the rear seats folded down, but you may have to curl up a little. Under the cargo floor is the spare tire and tire changing tools, along with some addition storage space.
Driving the Blazer RS
On-Road
Driving the Blazer on-road is a little better than expected, at least when it's in Sport mode. There are 5 drive modes which are: Tour, All Wheel Drive, Sport, Off Road, and Tow/Haul. When Tour (2wd) is selected the Blazer stays in front-wheel drive no matter how much the wheels slip. All other modes engage the AWD system automatically for better performance.
AWD versions of the Blazer are equipped with either the 2.0-liter turbocharged 4-cylinder or the 3.6-liter V6. However, All RS Blazers come with the 3.6-liter V6 which produces 308 hp and 270 ft-lb of torque.
Being a large 2-row crossover, the Blazer does a good job of isolating the cabin from the road while still giving the driver a decent amount of feedback. No, it's not a Camaro but it's close. It's very comfortable for highway cruising, but the bumps and potholes on poorly maintained roads are often felt with a harsh hit.
One perk to the dual clutch rear axle is the ability to power the outside rear wheel more than the others. This is why performance is so much better in Sport mode than in Tour mode. This system essentially pushes the vehicle around the corner using power, instead of using the brakes. Despite having fairly narrow 235 tires, we found the Blazer RS sticks to the road very well.
During our testing we exceeded the EPA estimated 21mpg combined rating with roughly 23mpg. This included about 65% highway, 30% city, and 5% doing our off-road testing. Not bad, but with pickup trucks powered by V8 engines in the 20mpg range we expected a little more.
Off-Road
While the Blazer isn't considered an off-road vehicle by any means, it is much more capable than many people think.
In every mode but Tour it was able to climb the articulation test hill. Of course, there was very little articulation meaning the wheels quickly lifted off the ground. Compensating for this, the dual clutch rear axle is able to transfer power where it needs to be without needing to use a brake-based system like so many other crossovers do.
For high speed off-pavement driving the limited wheel travel and low clearance greatly limit it's abilities. Despite this the steering feel remained direct and vehicle feedback to the driver was good.
Moving to the hardest portion of our off-road test, the Blazer RS performed extremely well in the steep hill climb. This test involves climbing a nearly 40% grade while traversing undulations that basically put two diagonally opposed wheels in the air. Very few vehicles without a low range transfer case can make this climb.
With the dual clutch rear axle and AWD system the Blazer was able to take one of the hardest lines up the steep hill and had very little wheel slip in the process. We didn't notice the clutches on the rear axle slipping at all, meaning it's likely that this could be done repeatedly without overheating.
Pricing
The 2021 Blazer RS AWD has a base price of $43,700. Our test model was equipped with the Enhanced Convenience Package for $1,660, Driver Confidence II Package for $1,650 and the Storage Optimization Package for $175. Add the destination charge of $1,195 and the total comes to $48,380.
Conclusion
Chevy's Blazer RS has excellent on road driving chacteristics for decent cornering and good highway cruising. It is a great option for urbanites looking for a spacious yet fun to drive vehicle. Surprisingly it is also quite capable off-pavement and should be able to handle any well maintained dirt or gravel road. The AWD system is great for all weather conditions on pavement and for the occasional washed out dirt road. All of this comes at a slightly higher price, but we think it's worth it.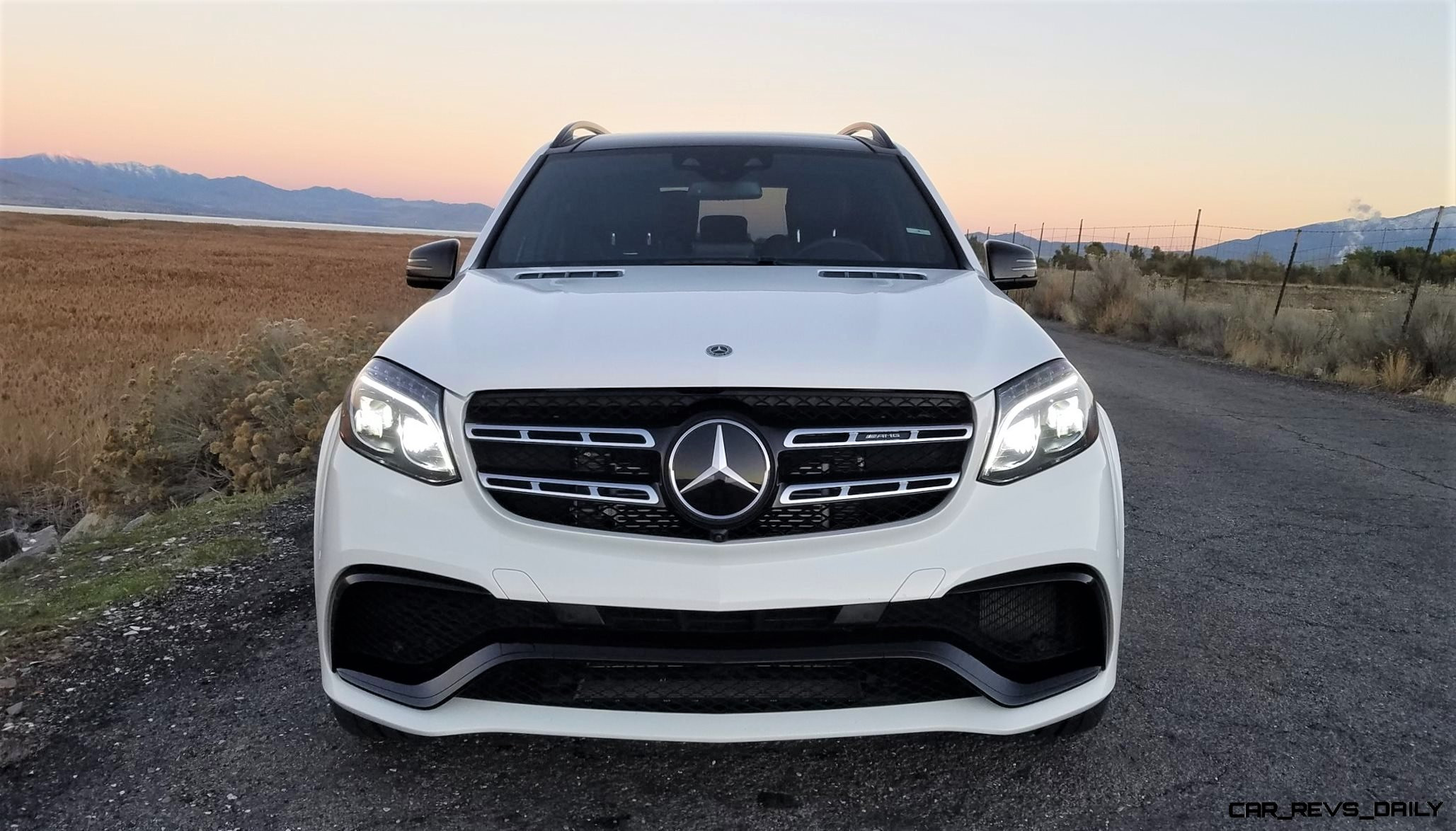 Matthew Barnes is an experienced towing expert. He works as a mechanical engineer and his day job involves testing a variety of vehicles while towing trailers of all types and sizes. Matt shares his knowledge by writing for automotive news outlets in the evenings. When he's not working he can be found spending time in the great outdoors with his family. He enjoys camping, hiking, canyoneering, and backpacking. Whenever possible he spends time riding in or on any power sports vehicle he can find and claims he can drive anything with a motor, which probably isn't true.
Matt lives in the Utah mountains and often posts cool off-roading videos to his Instagram and YouTube channel.