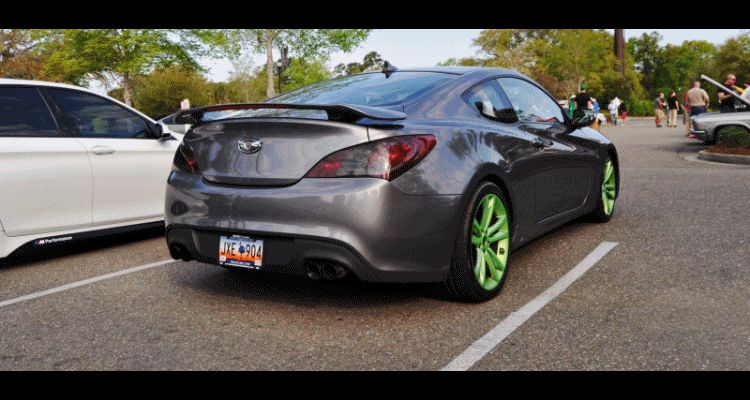 Colors like this custom Plasti-Dip shade can be ordered as a special formulation from Plasti-Dip website.
My solution was much jankier when doing my wheels in anthracite grey -- a quick blast of color into the wet black Plasti-dip that was the only variety I could find in Chicago.
But color is harder than adding a grey flash. These most likely start with a white Plasti-dip base and add color from there.
The effect on the Genesis Coupe is definitely striking in person, but also the right amount of mature -- these green wheels are actually pretty subtle versus some of the other palettes out there. They really help the OEM dark grey paintwork to pop.
Photographed at Cars & Coffee in Charleston, SC on Saturday April 12, 2014. Aka, yesterday.
2014 Hyundai Genesis Coupe -- Lime Wheelie Mod