The DB10 is finally available to buy!
But not for you.  =]
Just ten of the bespoke 007 rides were created ahead of the film. It was not immediately clear if that ten included the movie stunt cars, or how the ten DB10's would be sold.
We now know.  Eight were used to film the movie, while two stayed in pristine and brand-new condition.
Aston is keeping one of the new cars for itself to enjoy.  And that last one?
Up for grabs!  Christie's auction house is selling the DB10 on February 24th to benefit MSF, or Doctors Without Borders as it is known in English.  The sure-thing collector car may earn up to $2-million when all is said and done.
AWFUL?
As cool as the DB10 is for its SPECTRE showing and clear exclusivity… we are not that jazzed about the prospect of ownership.  Just a V8 Vantage under that all-carbon body, and a nose that…. is still slightly … something.  It is very sleek.  Like a speculum.  It is also very low and shark-like with a single horizontal plane defining its leading edge.  The design is still a work-in-progress ahead of the 2018 DB11 — and we hope they find their groove.  Between DP-100, DBX, Vulcan and this DB10 — Aston's design future is very much in flux at the moment.
No clear style leaders in that group, by the way.
DBX looks oddly melted.
Vulcan smiles like a rapist.
DP-100 was an ant-eater, and DB10 looks ready to slide in any orifice with minimal friction.  Upside? No one will confuse any for the current range, at least.
Unique opportunity to own an Aston Martin DB10 predicted to raise over £1 million for charity
21 January, 2016, Gaydon: The Aston Martin DB10 – the first car created exclusively for James Bond by British luxury brand Aston Martin – is to go under the auctioneer's gavel at the London auction house of Christie's on 18th February with proceeds donated to Médecins Sans Frontières.
'Spectre – The Auction' celebrates the release of the 24th Bond film on Digital HD, Blu-ray™ and DVD with 24 special auction lots going under the hammer for charity, led by the Aston Martin DB10.
Celebrating the great British brand's half century with Bond, which started with the iconic DB5, the DB10 gives a glimpse of the future design direction for the next generation of Aston Martins. Production of the DB10 was strictly limited to ten examples of the bespoke sports car which was developed and hand-built by the designers, engineers and artisan craftspeople at Aston Martin's Gaydon headquarters in the UK for the latest Bond film, Spectre.

2016 Aston Martin DB10
The DB10 to be auctioned, is the only car to date in the rarest DB lineage to be made available for private ownership. It is also the first ever Aston Martin to receive a platinum award from the Aston Martin Works Assured Provenance scheme. The Assured Provenance process is the first official authentication programme to be provided in-house by Aston Martin. Drawing on the unrivalled knowledge of a committee of authoritative Aston Martin experts, the pioneering Assured Provenance certification programme is administered and run by the brand's world-renowned in-house heritage car facility – Aston Martin Works.
As part of the painstaking procedure of examination and authentication, the DB10 has undergone a digital scan which has been verified and held in a secure archive for future reference.
The DB10 features a 4.7-litre V8 petrol engine and six-speed manual gearbox. It has an estimated top speed of around 190 mph.  The car features an all carbon fibre exterior, while the interior has been painstakingly handmade using fine luxury leathers, carbon fibre and aluminium.
Most of the DB10s were modified for use in the filming of Spectre, but the DB10 offered at Christie's is one of only two "show" cars, which were left unmodified and used for display purposes. This DB10 took pride of place at the world premiere of Spectre at the Royal Albert Hall in London and has been signed by James Bond himself, Daniel Craig. The auction will take place on 18th February at Christie's King Street auction house in London.
To register for this once in a life time opportunity, please visit spectrelive@christies.com. Further information about the auction can also be found at www.christies.com/bond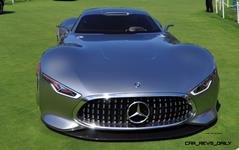 Tom Burkart is the founder and managing editor of Car-Revs-Daily.com, an innovative and rapidly-expanding automotive news magazine.
He holds a Journalism JBA degree from the University of Wisconsin – Madison. Tom currently resides in Charleston, South Carolina with his two amazing dogs, Drake and Tank.
Mr. Burkart is available for all questions and concerns by email Tom(at)car-revs-daily.com.