One of four built. Madame X indicates the owner was so wealthy -- and likely so famous / infamous -- that even initials on the build sheet were stripped.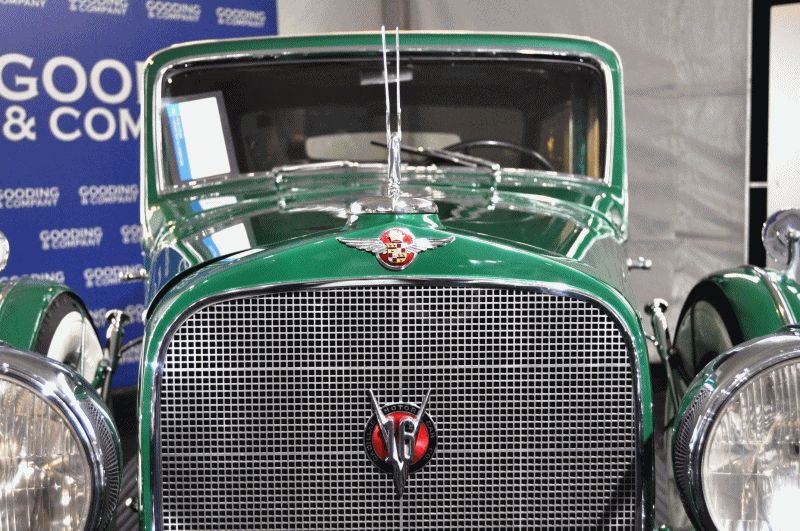 The $264,000 earned by this stunning V16 limousine at Gooding's Amelia Island 2014 event was very impressive, but certainly not in the Rolls-Royce price or prestige echelon just yet.
Even so, the twin sets of suicide doors are lovely. The back seat is enormous and cushioned in crushed velvet. A repeated speedometer in back lets back-seat drivers really know their stuff.
Green paint in this era was extremely rare and extremely expensive.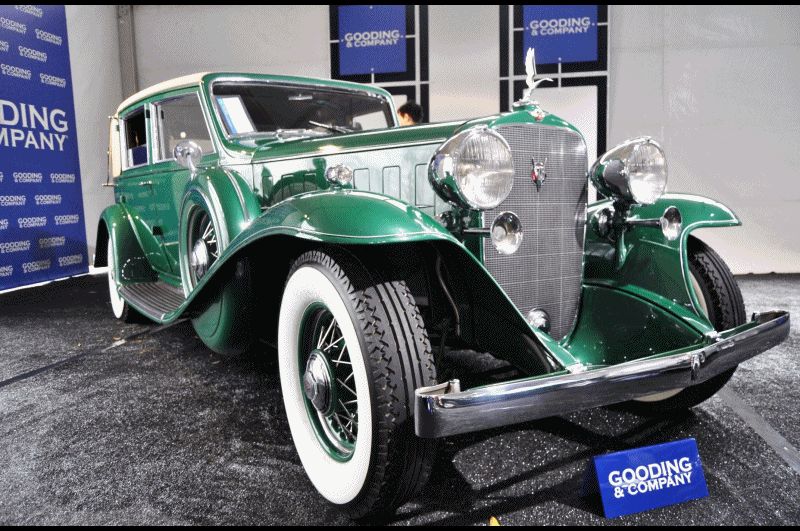 Coachwork by Fleetwood was the top of the ladder for American volume car companies at the time.
The front hood ornament is a work of Art.
Dimensions are actually relatively compact versus some of its peers.
Overall, well bought and an exquisite piece of the Cadillac legacy.