The Toyota FCV runs on Hydrogen-powered batteries, but looks like it could also convert squirrels or road debris into energy via its lower air scoops...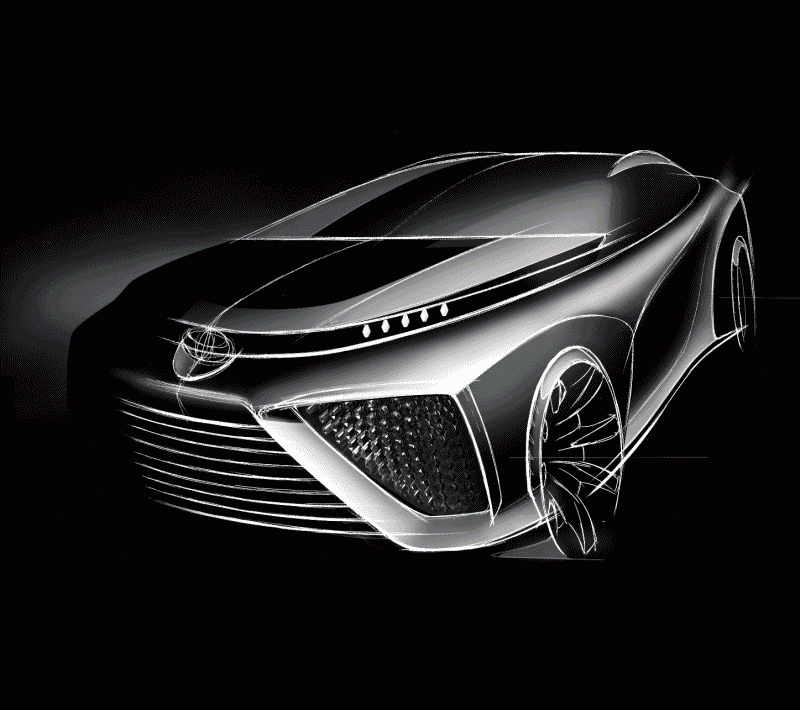 This car has some really, really awkward angles. Even as a concept only, the FCV's styling and design leaves much to be desired.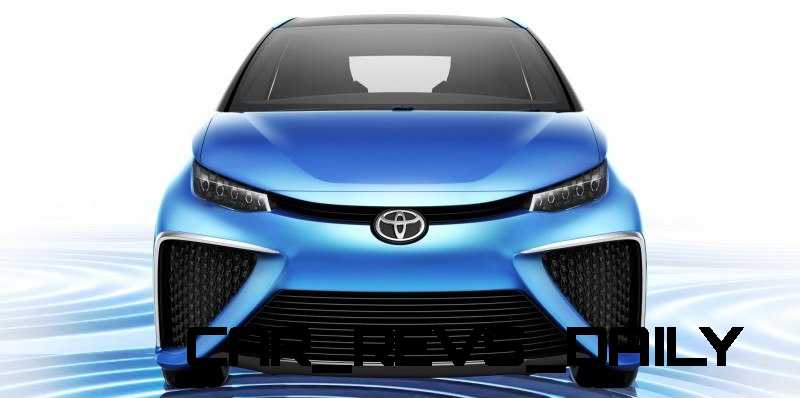 From the initial sketches, this car loses the plot completely - with another tall roof and seriously unattractive nose.
Perhaps for aerodynamic reasons, the fender tops do not quite reach the hood of the FCV. For style, aero, or cooling?

It is believable that the latest water-operated fuel cell design could have some increased hood venting needs -- just look at the size of those air intakes in front, and vent port to the sides!
It is just quite a lot going on in one nasty econo-car footprint.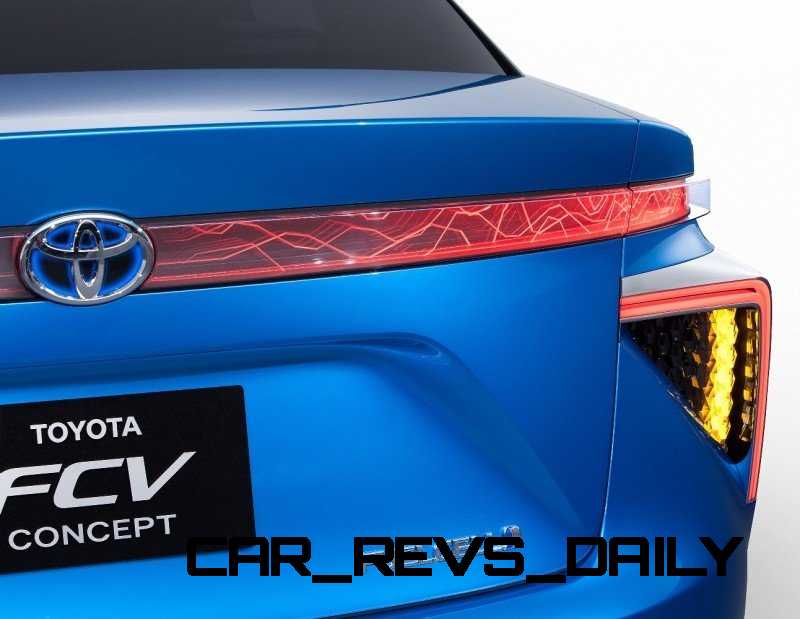 While browsing a variety of Toyota's global models and concepts, scouting for something that might point to the New Prius that is launching next month -- I found only the oddest of odd curiosities.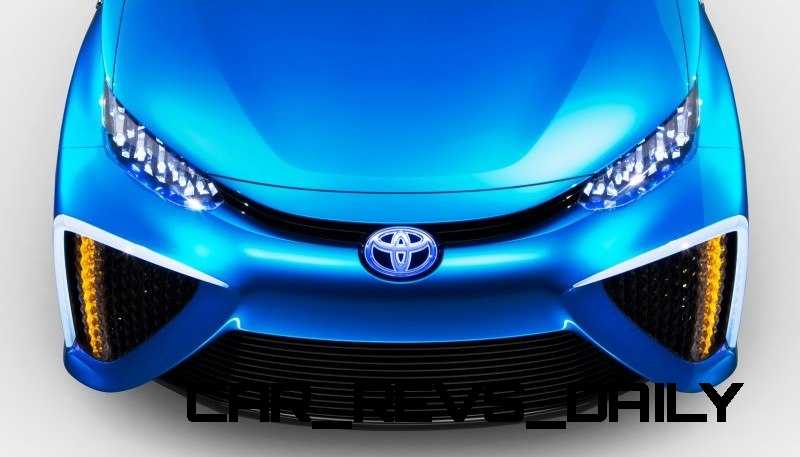 Almost nothing in a Prius shape has any better-looking nose alternatives.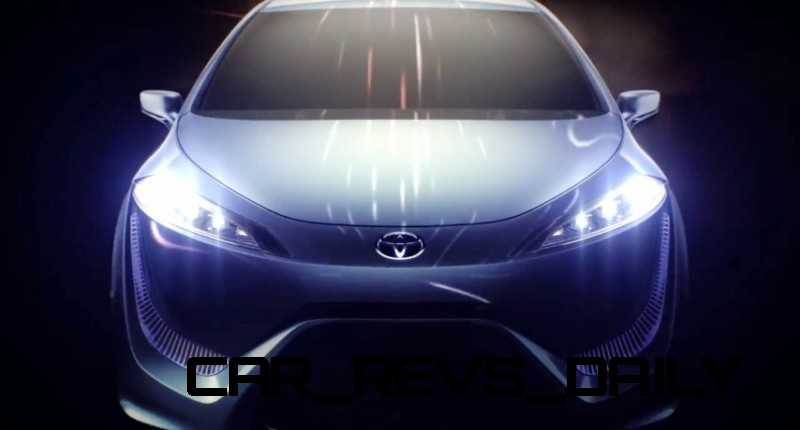 The current Toyota vogue in China, at least, is for really pointed noses like a throwing dart. Very unpleasant to imagine on the Prius - which is one of the most ubiquitous cars on urban streets.
The latest FCV makes us almost miss 2012's FCV-R Concept, whose design is very crisp but only spoiled by the nerdy tall roof and other nerdy eco details.
Mercifully, the FCV-R is a more direct preview of the soon-to-launch 2015 Prius.
But watch out for the future: this aggressively odd FCV is actually aiming at the BMW i3 and Tesla via Toyota's (rumored) 2016 'SuperPrius.'
Toyota FCV Concept
Toyota FCV-R Concept