LA is lousy with soft-roaders this year.  There are at least a half dozen softroad compacts all the way to plush 7-seaters.  But that is not our goal here.
Here we will tease out the top four serious off-road vehicles to make their debuts or appearances at LA Automobility 2017.
Special shoutouts to the very-cool foot porthole in the door of the Wrangler.  The flat floor and full front trunk of the Bollinger is also pretty special.
2018 Jeep Wrangler
2018 Bollinger B1 EV-SUV
2018 Ford Expedition Baja Concept
2018 Land Rover Discovery SVX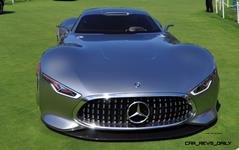 Tom Burkart is the founder and managing editor of Car-Revs-Daily.com, an innovative and rapidly-expanding automotive news magazine.
He holds a Journalism JBA degree from the University of Wisconsin – Madison. Tom currently resides in Charleston, South Carolina with his two amazing dogs, Drake and Tank.
Mr. Burkart is available for all questions and concerns by email Tom(at)car-revs-daily.com.