Insights about the 2015 Toyota Tundra NASCAR trucks versus the cars? A special meet/greet with Johnny Sauter let us know that the trucks are far more controllable, and far more thrilling to race (in the driver's seat) as a result.
The NASCAR sedans, in contrast, were much more "exhilarating" due to a pronounced lack of control via grippy downforce. Exhilarating would definitely be a code-word for terrifying and loose and wild….!
The 2015 NASCAR Tundra, by contrast, is more playful and playable out there on the Daytona International Speedway — per driver Johnny Sauter, who drove both trucks and cars last week at Daytona.
Any doubts about the NASCAR trucks potency is absolutely shattered on startup. These Tundra's are absolutely mind-shatteringly-loud with their 358-cubic-inch (5.9-liter) V8 engines making about 850-horsepower.

It was really fantastic to pal around with NASCAR Truck Series drivers in their Daytona pit row. You leave with the impression that aside from huge bravey and track skills, they are normal dudes. Truck dudes, in fact.
"Never owned anything besides a pickup truck," Sauter quipped.
So who are you rooting for? We'd vote on 18-year-old Cameron Hayley. The only NASCAR Trucks driver from Canada, and the youngest-ever starter in almost every race series he has competed in so far. A nice dude with checkered-flags in his eyes.
NASCAR Truck Series 2015 Toyota Tundra
Cameron Hayley, No. 13 Cabinets by Hayley –
2015
Toyota Tundra
Matt Crafton, No. 88 Damp-Rid / Menards –
2015 Toyota Tundra
Johnny  Sauter,
98 Smokey Mountain Herbal Snuff / Curb Records – 2015 Toyota Tundra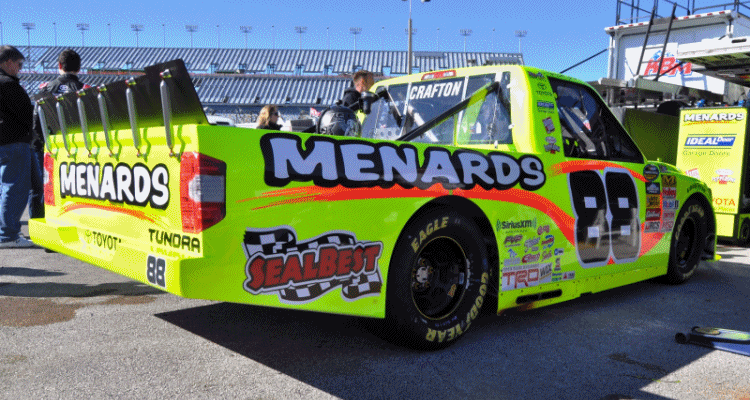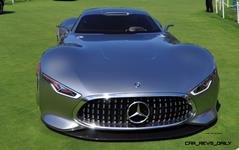 Tom Burkart is the founder and managing editor of Car-Revs-Daily.com, an innovative and rapidly-expanding automotive news magazine.
He holds a Journalism JBA degree from the University of Wisconsin – Madison. Tom currently resides in Charleston, South Carolina with his two amazing dogs, Drake and Tank.
Mr. Burkart is available for all questions and concerns by email Tom(at)car-revs-daily.com.