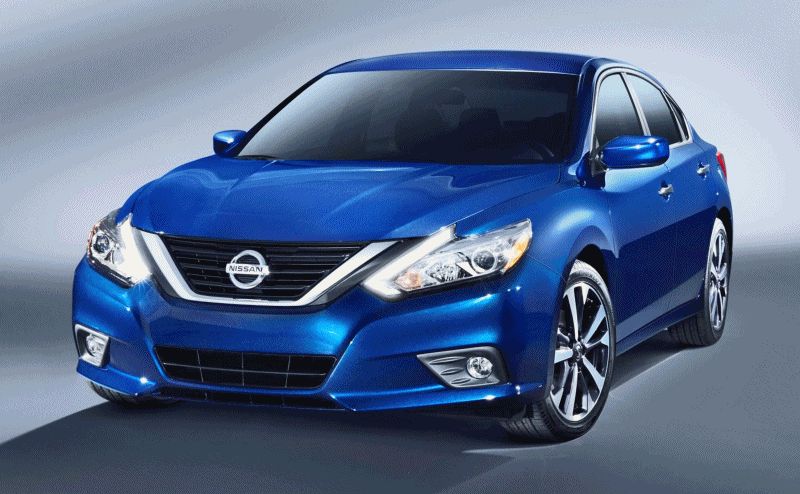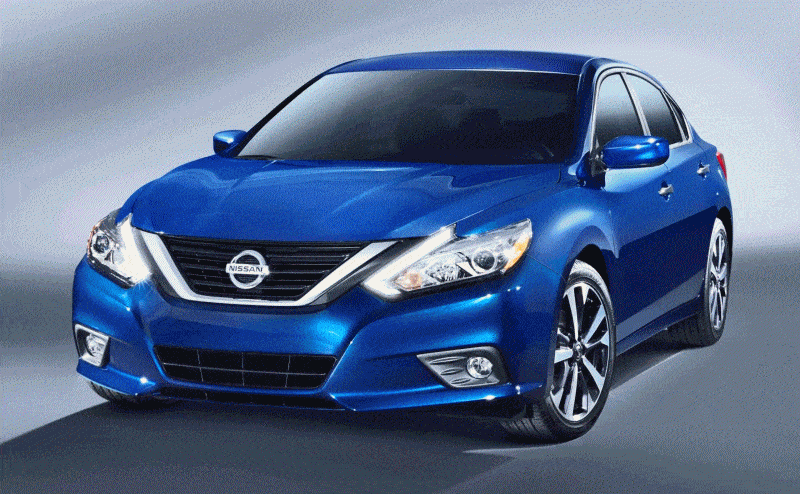 Big reveals at New York's Climate Week 2015!  After the Passat launch last night, the new Altima is next today. Impressive tweaks to the design front and rear, tech inside, plus drive manners headline the refresh for Nissan's best-selling vehicle. Efficiency takes a huge jump up to 39-mpg highway for the standard 2.5-liter engine models thanks to a reduction in aero drag to 0.26 cD from 0.29 cD, active grille shutters and full underbody shrouds.
This headline mileage stat does not exclude the new SR models — a sporty trimline that is new for 2016 and offered on the 2.5-liter four-cylinder or the big 3.5-liter V6. Wearing big wheels, LEDs front and rear, plus bigger alloys — the SR ably mimics the sporty look of the new Maxima pretty effectively.
This new Altima SR is a promising step for the jumbo mid-size sedan — addressing some of the concerns we had in a road test of the 2015 model. While it is a great drive and a highway all-star for its smoothness and handling, the exterior lacked sparkle.
Updated suspension tuning for all models will improve handling feel for 2016, as does the latest Xtronic programming for the standard CVT automatic transmission. The third-gen D-Step programming logic creates simulated upshifts on full throttle. This feature really helps the CVT shine in its low-speed smoothness — but without the slightly off-putting surge of power on hard throttle that defines most continuously-variable transmissions.
2016 Nissan ALTIMA