INTRO: How freaky does that sliced image montage look above!?  Despite the four car's here not quite matching up in the photos we have at hand, they all share a great deal of buyer and market appeal.
For shoppers needing supercar pace with room for five people, there have never been more choices.
Very exciting times in the super-sedan business!
In a segment that the BMW M5 once owned all to itself, the current M5 Jahre 30 Edition is a run-out special for 2015 that feels ancient versus the latest AMG, Cadillac and Lexus four-doors.
To save the M5 a shaming here as the oldest car in the comparison, you need to know that a new M5 is coming very, very soon. We expect the new 5 Series as soon as this year as a 2016 model, with the M5 coming shortly afterward in early calendar 2016. The second caveat? BMW lovers can choose an M6 Gran Coupe or the ALPINA B6 in the US market for the first time ever this year.
So the M5 might be down, but BMW is definitely not out.
SCORING CRITERIA

To score something subjective like design, we need solid criteria.
This shootout will focus on three success metrics for the designs from each angle, with the most total category wins ranked from top to bottom:
Most Hardcore Performance (Look/Feel)

Most Expensive and Distinctive (vs base models)

Freshest and Newest Design
There are 40 full-size photos in this article, but below each of the five angles is a quick write-up, and finally the score tallies at the bottom summary of the article.
Super Sedan Design Shootout
NOSE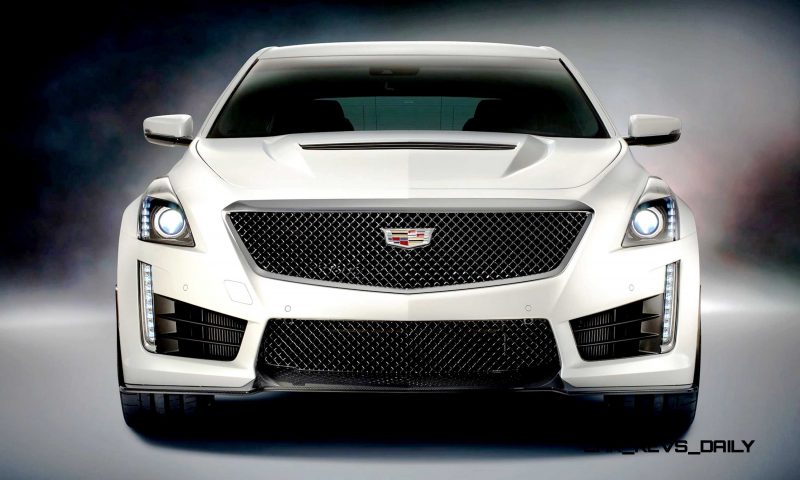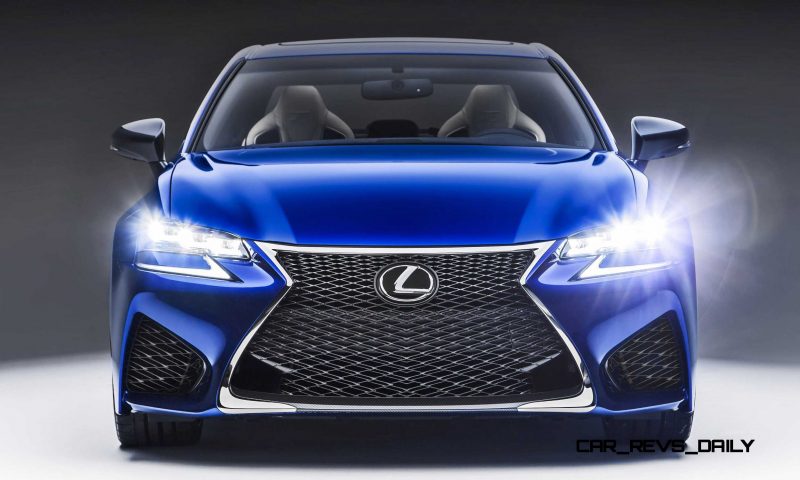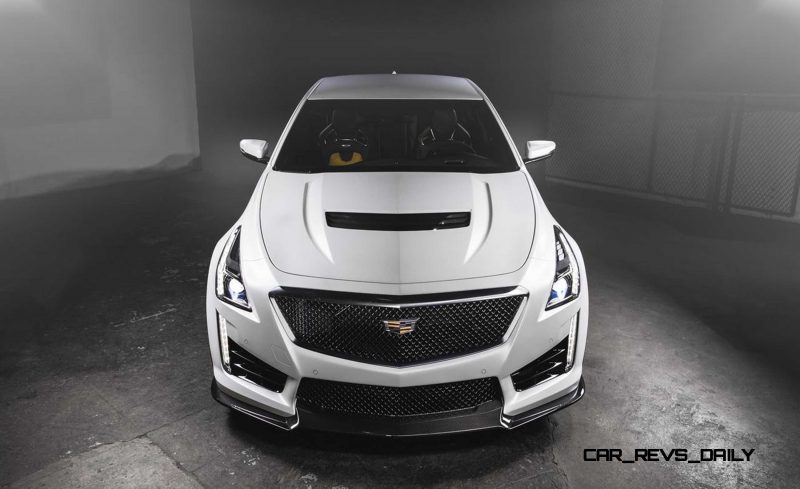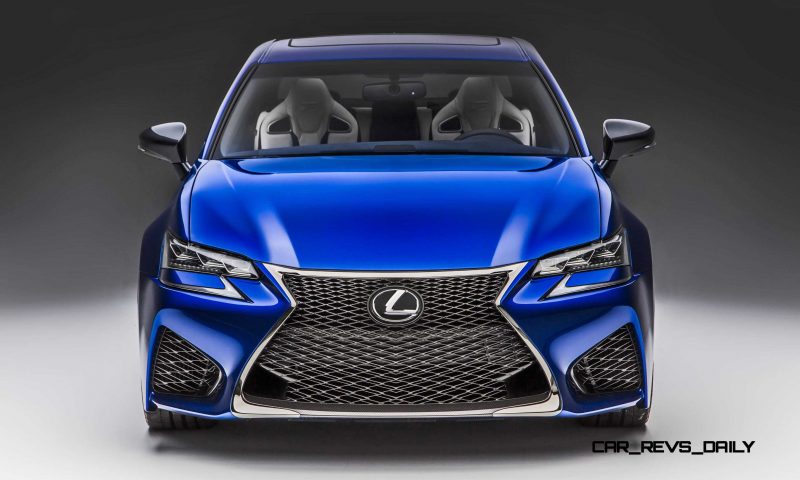 The Cadillac scores huge points with its carbon-fiber splitter, unique black-mesh grille, and bulging hood that are all far meaner than even the current CTS Vsport. The CTS-V, like the M5, loses points for its boring round bi-xenon headlights. The outer edge of LED pillars in the corners of the Cadillac are cooler than the BMW's round angel eyes – but not very special because they are also on the base CTS.
The BMW and Cadillac fall far below the triple LED low and highbeams of the Lexus, and the box-design lamps on the Mercedes.
The GS F benefits greatly from leading the new look of the GS lineup altogether. But until the base GS models are revised, the GS F is in a unique style universe by the second category below.
| | |
| --- | --- |
| Most Hardcore Performance (Look/Feel) | Cadillac CTS-V |
| | |
| Most Expensive and Distinctive (vs base models) | Lexus GS F |
| | |
| Freshest and Newest Design | E63 |
FRONT THREE_QUARTER ANGLE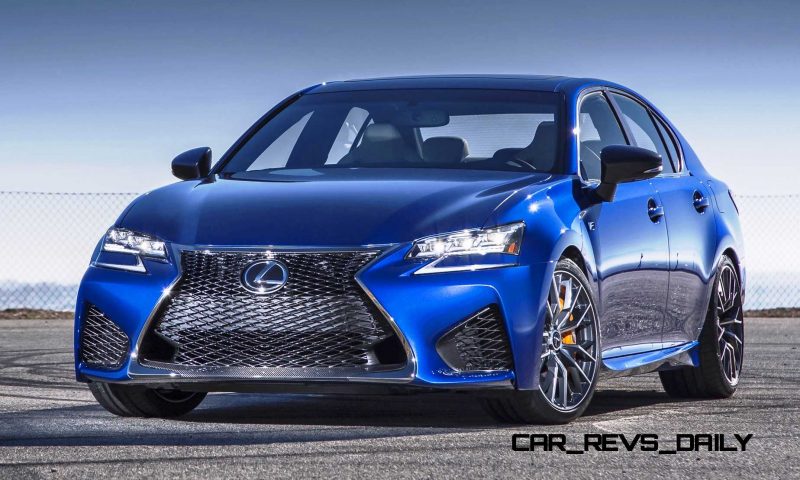 | | |
| --- | --- |
| Most Hardcore Performance (Look/Feel) | Cadillac CTS-V |
| | |
| Most Expensive and Distinctive (vs base models) | E63 |
| | |
| Freshest and Newest Design | Lexus GS F |
PROFILE

Most Hardcore Performance (Look/Feel)

BMW M5

Most Expensive and Distinctive

(vs base models)

Cadillac CTS-V

Freshest and Newest Design

Lexus GS F
REAR THREE_QUARTER ANGLE

Most Hardcore Performance (Look/Feel)

Cadillac CTS-V

Most Expensive and Distinctive

(vs base models)

E63

Freshest and Newest Design

Lexus GS F
TAIL

Most Hardcore Performance (Look/Feel)

Cadillac CTS-V

Most Expensive and Distinctive

(vs base models)

Cadillac CTS-V

Freshest and Newest Design

Lexus GS F