Many of us have seen the old version of automated cars -- the ones with robotic inputs for the gas and brake pedals, plus a strange rig to actually move the steering wheel left and right.
This is a decidedly manual type of setup. Part of the big push toward electrically-operated steering is energy efficiency, of course. But the other big part is in automation of the actual control inputs.
BMW looks like it has gotten pretty far up this self-driving path -- to the point where it is demonstrating cars in a high-speed drift scenario! Surely a scary thrillride like any loss-of-traction, but also incredibly controlled and perfectly repeatable.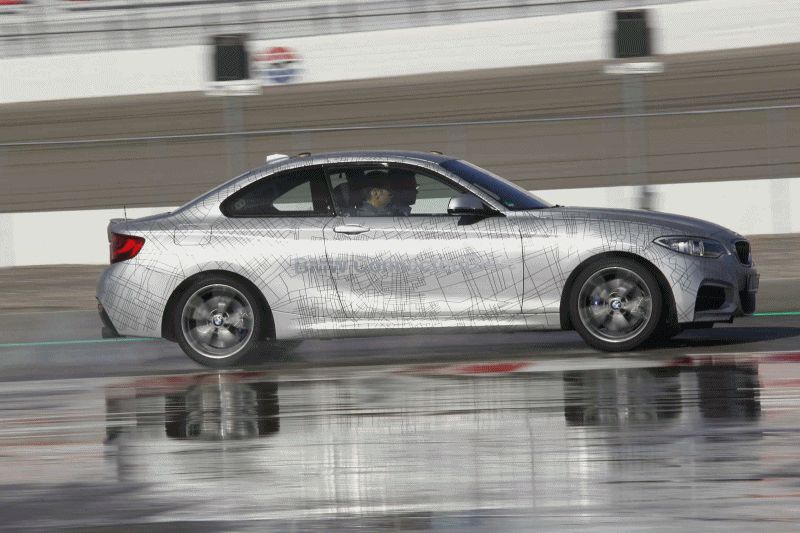 This is technology moving about as quickly as it ever has -- forward at 60MPH, but also skidding sideways. Sign me up!
I might take the wheel for some DIY slides after a few Drift-0-matic runs, however....
BMW, by the way, does not call it drift-o-matic, and this feature is not likely to join the production car range any time soon. Even so. Fun tech is a nice balance to the nerd-tastic i3 and solar EV power progress that is also required to keep BMW a healthy company for many years to come.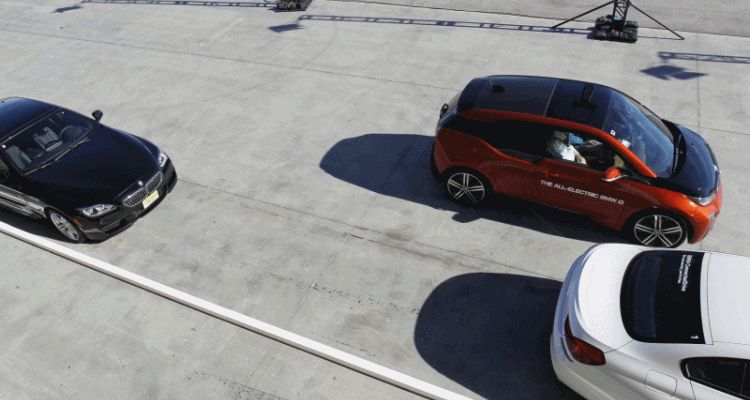 THE SMARTWATCH
THE INTERIORS ... WHILE DRIFTING!
2014 BMW 235i ConnectedDrive - Automated Drifting Demo
2014 BMW 650i GranCoupe ConnectedDrive - Automated Drifting Demo