The Beijing Motor Show is the flagship event for the absolutely gigantic Chinese car market, and as such is a great barometer of how the industry there is evolving.  For many years, the narrative has been twin threads:
— huge potential and rapid advancement from bicycles 25 years ago
— shameless flouting of IP via copies of well-known brands and cars, right down to the smallest details.
All executed in horrible fashion.  Door shutline gaps that could swallow a hand, paint mismatches, cabin gawps, weird detailing and — last but not least — some laughable names to English-speaking ears.
Enter, Hongqi or Trumpchi for honors on that last stake!  Or this Nissan-related Venucia. Assembled rapidly, perhaps?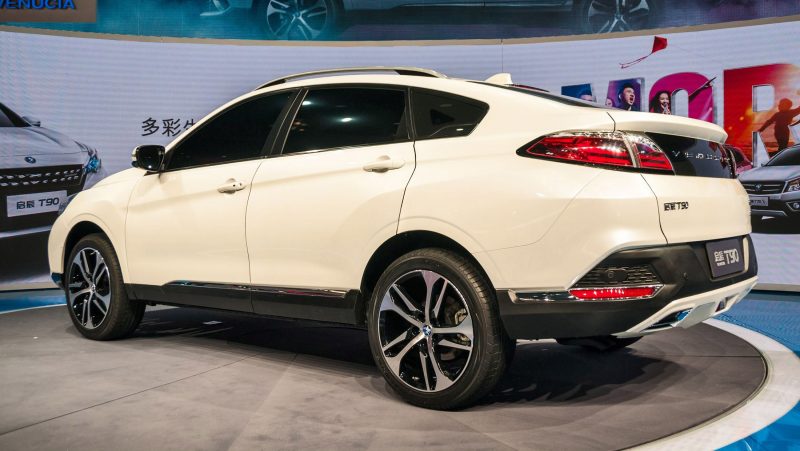 The show this year is different.  It is better on the copyright and trademark infringement front, and also appears to improve on showcar perceived quality.  After all, if the marquee display models are shoddily made, what hope does the 100,000th car off the production line have?
Import substitution is still a serious problem for China makes.  Their desire to have a domestic supplier base for everything from LEDs to nav systems to gas struts means that pricey components are often the first thing chucked when making a native Chinese variant of any car.
These reasons, and many more, are why the Volvo S60 Inscription is the first-ever Chinese-made car sold in the US by a major brand.  And even that car is appalling to drive.  Also a shady way to skip crash tests: the S60 has already passed these.  Would the China-made S60 Inscription (road test review linked!) do as well against a brick wall as its Swedish-made cousin?  We have every reason to think it would not.   
And is it ethical for Volvo, the safety car brand, to do this?  Certainly open to fierce debate.  However you look at Chinese cars, though, they are clearly no longer made of sawdust, glue and hope.
The global brands are still leading the race for appeal.  Their vehicles are empirically superior to homegrown rivals, even though they are often made via the mandatory Joint-Venture ownership structure with half-half shares between the factory owner in China and big brand in Munich, for example.
But the indigenous Chinese cars are improving almost as rapidly as western car brands adapt to China's taste for LWB, EV and SUV choices.   As we will see from the next two articles, the local mindset is strikingly original in 2016.  Yes, some ideas are copied.  But, as we knew all along, there is no shortage of skilled Chinese talent in design, architecture and engineering.  It seems that just designing an original look for the cars — even if the chassis is a clone — is now the latest trend on proud display at Beijing Auto China 2016.
Making those designs stick, and creating brand equity for the badges they wear, is still more than a few years away, mind you.
And based on how that S60 Inscription drove, we're dubious about the prospects of cars an export commodity before 2025 or so.  That is not too far off, however.
Notable new cars that seem ideal for China car shoppers in 2016?  The Citroen DS 4S has a gorgeous cabin that is stellar quality.  The China-only Jag XFL and new Merc E320L also show intriguingly plush backseat control panels.  And we see in the next article, the SUVs and Chinese limos are even more interesting in the back seat…!
In summary, however, this show is a major event on the auto calendar.  Just check out the list of world premieres below!  Many of these models are, for better or worse, tailored explicitly for China.
BEIJING 2016 Showfloor Gallery – Global Brand Debuts
2016 Volkswagen T-Prime GTE Concept (World Debut)

2016 Infiniti QX Sport Inspiration Concept (World Debut)

2016 BMW X1 LWB (World Debut, China-only)

2016 Citroen DS 4S (World Debut)

2016 Jaguar XFL (World Debut, China-only)

2016 Smart BRABUS ForTwo (World Debut), 2016 Smart ForFour

2017 Audi TT RS (World Debut)

2017 Mazda CX-4 (World Debut, China-only)

2017 Mercedes E320L (World Debut, China-only)

2016 Citroen E-Elysee EV (World Debut, China-only)

2016 Bentley Mulsanne EWB (World Debut)

2017 Acura CDX (World Debut, China-only)

2016 Citroen C6 (World Debut, China-only)

Dishonorable mention: 2016 "KIA X Car" movie concept (barf.  Gagworthy idea and execution.  What a joke.  Does clean up the Sportage's fugly new production nose though.)
EVENT INFORMATION
Beijing Motor Show – Auto China (2016)
Event Date
April 25, 2016 to May 4, 2016
Passenger cars and commercial vehicles
Open to public
29 April – 4 May
Press days
25 – 26 April
Trade days
27 – 28 April
Organizer
China Council for the Promotion of International Trade (CCPIT AUTO)
N° 46, Sanlihe Road, Xicheng District
RC Beijing 100823
Tel: +86 10 685 95 106 – 103
Fax: +86 10 685 95 076
E-mail: wangxiaauto@vip.163.com
Web site: www.autochinashow.org
Chairman
Wang Xia
Exhibition Center
China International Exhibition Center (TianZhu)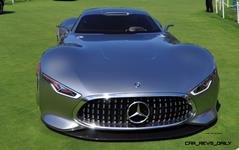 Tom Burkart is the founder and managing editor of Car-Revs-Daily.com, an innovative and rapidly-expanding automotive news magazine.
He holds a Journalism JBA degree from the University of Wisconsin – Madison. Tom currently resides in Charleston, South Carolina with his two amazing dogs, Drake and Tank.
Mr. Burkart is available for all questions and concerns by email Tom(at)car-revs-daily.com.