2017 Bentley BENTAYGA
YOUR ADVENTURES
From skiing and snowboarding to surfing and cycling, your Bentayga can be accessorised to meet the demands of almost any sport or activity. Cross bars and roof protection film allow the roof rails or roof box to be used without damage to the paintwork. The ski and snowboard carrier is essential for winter sports, while serious cyclists will appreciate the towbar-mounted cycle carrier. With accessories available for sun, snow and sea, there is no limit to where your Bentayga can take you.
YOUR SAFETY
There are numerous accessories available to answer specific safety requirements. Child seats and dog carriers will ensure the whole family is protected in the event of an accident – even the family pets. And if you need to use the car in icy conditions, winter wheels and tyres, Spike Spiders and Autosocks can be added to order. There's even the option of a retracting load assist tray, to make life easier when loading the car with heavy or awkwardly shaped items.
YOUR ESSENTIALS
The Bentayga is the definitive luxury SUV, the go-anywhere Bentley. With this in mind a wealth of versatile accessories has been developed for anyone who requires extra storage or protection for their Bentayga. Multi-function boot stowage gives you a versatile solution to storage on the road, while a Bentayga spare wheel bag and seat covers will protect the interior finish at all times. Car covers for either indoor or outdoor use will ensure the condition of your paint finish is preserved, while a reversible boot overmat doubles as a rear bumper protector while loading and unloading the car.
MY BENTAYGA
Bentayga: Detailed Configuration
Model: Bentayga
Exterior Selections:
PAINT Kingfisher
WHEELS 22″ Five Spoke Directional – Polished
 All Terrain Specification
 City Specification
 Event Specification
 Smoker's Specification
 Sunshine Specification
 Touring Specification
 Accessories Preparation Specification
ADDITIONAL FEATURES – EXTERIOR
 Rear Privacy Glass
 Bright Chromed Matrix Style Grille to Lower Bumper Apertures
ADDITIONAL FEATURES – INTERIOR
 Front Seat Comfort Specification (5 Seat Configuration)
 Veneered Picnic Tables
 Hands Free Tailgate
 Remote Controlled Garage Door Opener – Euro Link System
 Space Saving Spare Wheel
 First Aid Kit and Warning Triangle
 Bentayga Black Brightware Specification
 Bentayga Styling Specification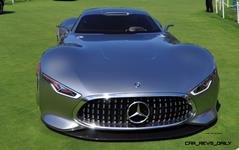 Tom Burkart is the founder and managing editor of Car-Revs-Daily.com, an innovative and rapidly-expanding automotive news magazine.
He holds a Journalism JBA degree from the University of Wisconsin – Madison. Tom currently resides in Charleston, South Carolina with his two amazing dogs, Drake and Tank.
Mr. Burkart is available for all questions and concerns by email Tom(at)car-revs-daily.com.