American Daredevils premiered this week on History Channel courtesy of a very nice lead-in from the all-star Top Gear USA. Sharing audiences between these two show makes really good sense, and American Daredevils had us hooked after just the first 40 minutes.
The premise of the show is this: crews follow the career and life struggles of three stunt teams, weaving intricate plots and story details that dove-tail with the explosive stunts.
The best comparison we can think of for American Daredevils is between Shipping Wars and the previous stunt episodes from Fifth Gear.
Where the Fifth Gear team would consult mathematicians and physicists over a month or more lead-up to a big stunt (like the car loop special), American Daredevils is more along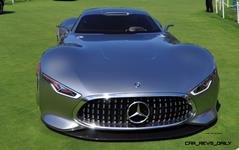 Tom Burkart is the founder and managing editor of Car-Revs-Daily.com, an innovative and rapidly-expanding automotive news magazine.
He holds a Journalism JBA degree from the University of Wisconsin – Madison. Tom currently resides in Charleston, South Carolina with his two amazing dogs, Drake and Tank.
Mr. Burkart is available for all questions and concerns by email Tom(at)car-revs-daily.com.