1973 Skyline H/T 2000GT-R: The fourth-generation Skyline, the C110 (nickname: Ken & Mary), was launched in November 1972, but the GT-R version was launched in January of the following year. With its 6-cylinder in line DOHC 24-valve S20 engine, it was the first domestic car to have disc brakes front and rear. This advanced engineering made it very popular, but production was halted at 197 units after stricter exhaust emission regulations were introduced.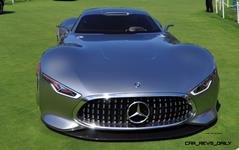 Tom Burkart is the founder and managing editor of Car-Revs-Daily.com, an innovative and rapidly-expanding automotive news magazine.
He holds a Journalism JBA degree from the University of Wisconsin – Madison. Tom currently resides in Charleston, South Carolina with his two amazing dogs, Drake and Tank.
Mr. Burkart is available for all questions and concerns by email Tom(at)car-revs-daily.com.