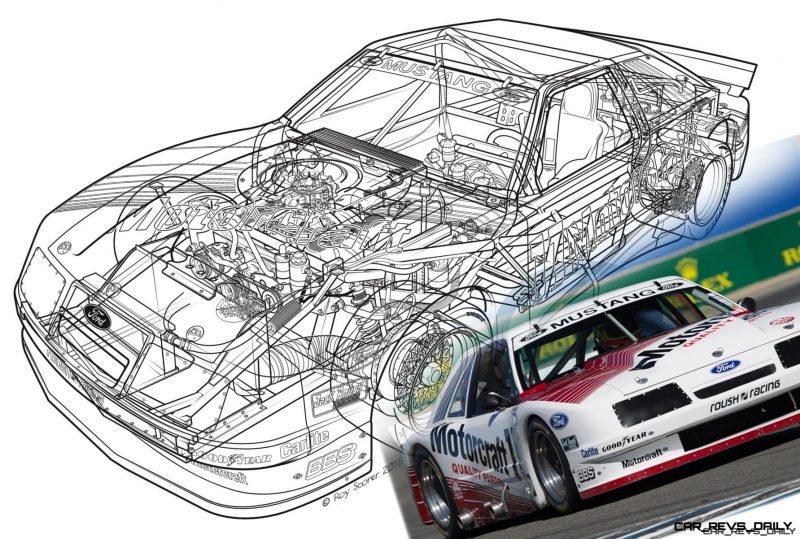 Technical Illustrator Roy Scorer is back with another detailed look below the skin of an iconic racecar!
This time we're looking at the 1985 ROUSH Protofab race team's Mustang GTO.  This is really a classic silhouette racer with very little chassis similarity to the road cars.  But a similar shouty V8, fettled by some of Dearborn's finest tuners, as was available to Fox-body 5.0 lovers!
Here is a reference photo of this mean race prototype in real life to set the tone..  The let's peel back those clothes!
Check out Roy's other work at his author link above or new website here.
1985 ROUSH Protofab Ford Mustang GTO