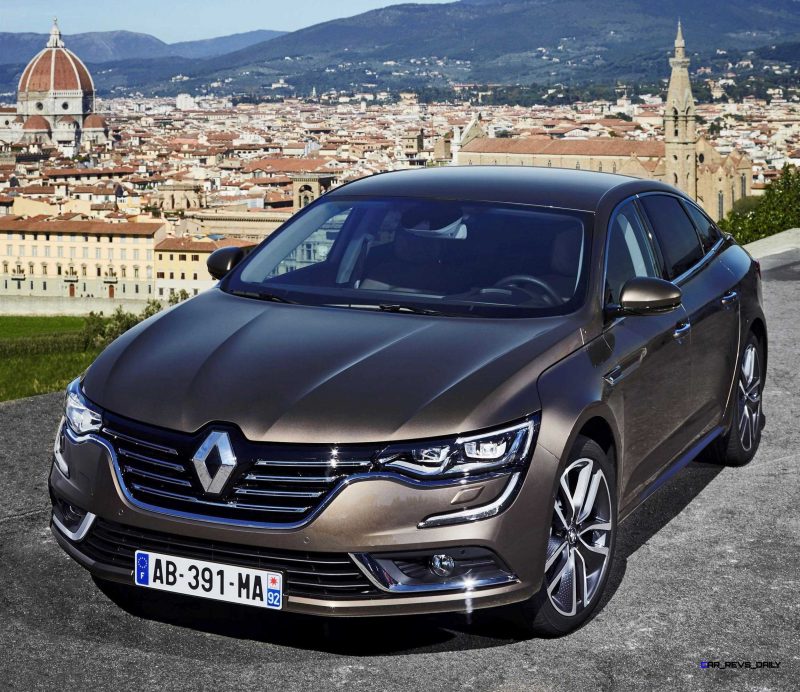 Updated 11.1.15 with French prices and new photos.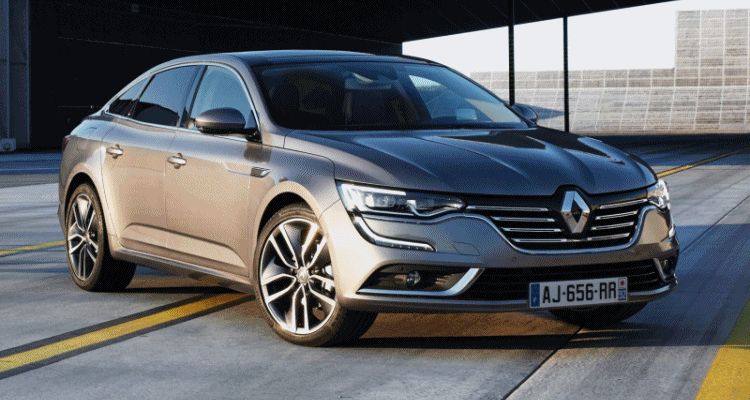 Welcome to the top of the Renault range: the new Talisman sedan.
This fresh D-segment saloon is a larger and more plush big brother to the Laguna — promising world-class comfort, design, luxury and technology. All with a completely fresh design and dimensions to compete with the BMW 5 series. A total length of 4.85-metres is fairly gigantic for a front-drive luxury sedan in France.
As the segment's built-in government and livery driver pool looks to Germany for their fleets, the large car market in France is fairly depressed and likely to continue deteriorating. As the Citroen C6 and others have bowed out completely, Renault appears to be doubling down by going larger and more plush in a quest to stay in the consideration set.
This makes sense when you think of the world market for limos — which is exploding with Chinese buyers even as France's domestic market retreats. China and other world markets are a prime opportunity for large French limos. Why? These buyers do not mind small four-cylinder engines or front-drive layouts. In fact, they might even prefer this somewhat downmarket setup to the big, rear-drive V8s of the German and English luxury staples.
The Talisman Initiale Paris is expected to make up nearly half of the mix for this new model, with an exclusive super black paintwork and other lux details to set it apart from the pack. Special 19-inch wheels and unique Initiale Paris badges front and rear are exclusive to this top trimline.
In terms of the vehicle's design, is it a tough one to evaluate based on these digital renderings. We'll reserve judgment until some real photos materialize.
Overall, however, there are great changes versus the Laguna — including a far lower, longer and wider overall style. This is a big change versus the stunted and odd, chopped hatchback appearance of the Laguna 5-door and sedan.
We love the new C-shaped white LEDs in front — a cool style that cuts into the top edges of the bumper with this DRL element. In back, similarly chic red LEDs form pinched horizontal rectangles toward the edges of the trunk. This light element flows into the center of the trunk near the badge in a contemporary, premium look. It recalls the latest Lincoln Continental Concept as well as the Audi Prologue concepts — yet beats both the market in production form.
The Talisman is likely to replace the Laguna completely within a year of its arrival to buyers (estimated in late 2015). The new name and scale of the Talisman make the current Laguna Coupe seem less likely for replacement than the Laguna Estate — which is likely to find new life as a long-roof wagon version of the Talisman.
2016 Renault Talisman