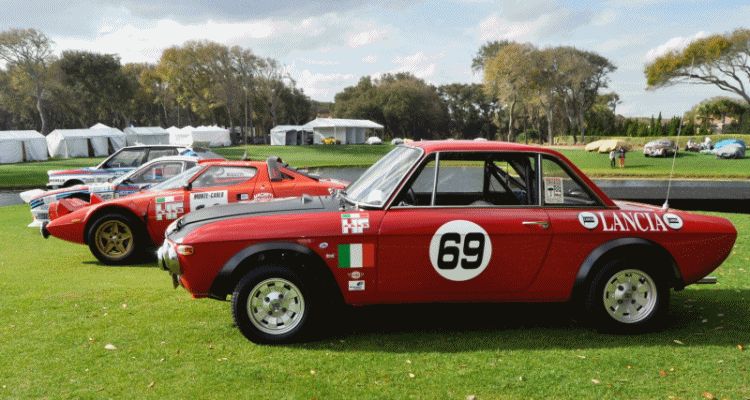 The Lancia Rally legends series? Not just winners in the racing arena, but also the historical influencers and taste-maker charts. If the Delta Integrale inspired the Mitsubishi Evo and Subaru WRX, what did this Lancia Fulvia spur to life?
None other than the also-important BMW 2002.
Important groundwork was laid here for the rear-drive Stratos, which would dominate the first few years of the official WRC race series with its lightweight panels, ultra-compact design and supercar performance --- optimized for the dirty, dusty and ice-covered rally race routes.
1969 Lancia Fulvia 1600 HF Rallye