It is automotive wrap fest today!
These two are very eye-popping. They bring some favorite and iconic racing liveries to life on Porsche 911s in a very well-executed way.
The funny thing about Gulf colors, in particular, is a joke I heard while visiting the GT40 factory of Superformance Olhoff Racing in April.
They quipped, "We have made more Gulf GT40's than Gulf ever did!"
Thanks to the latest tech in wrapping, a two-color paintwork effect is no longer the perview of Wraith of Maybach customers. It was previously so expensive and exclusive because it meant the car had to go through the entire paint shop twice - doubling the time in the boothes, curing rooms, buffing and inspections afterward.
Granted, though repainting at the factory is pricey - they could never achievet he results seen here.
The amazing graphics shown include a customization on the Martini theme, plus a full Gulf makeover for the 911 Turbo. With quality comes the price - and these are not cheap.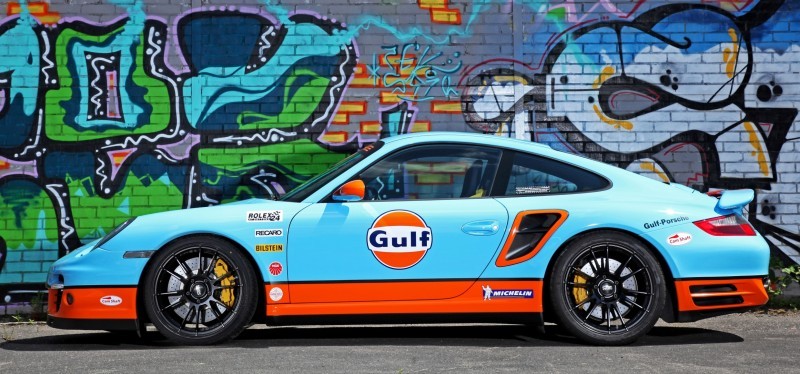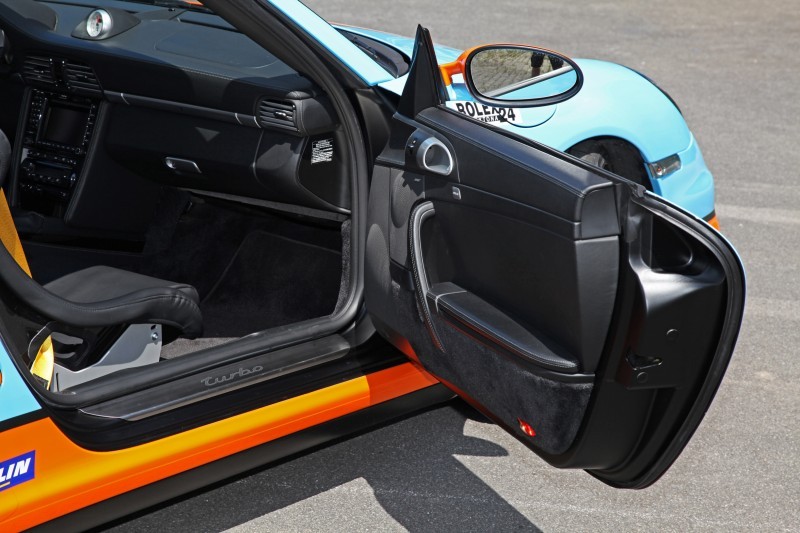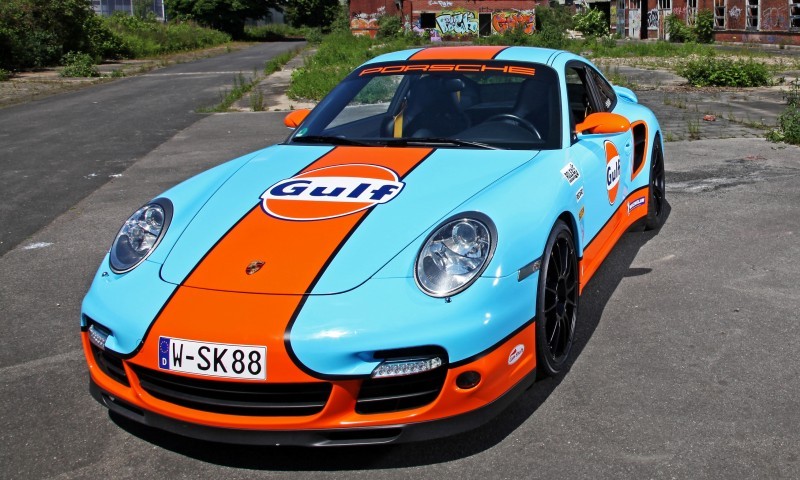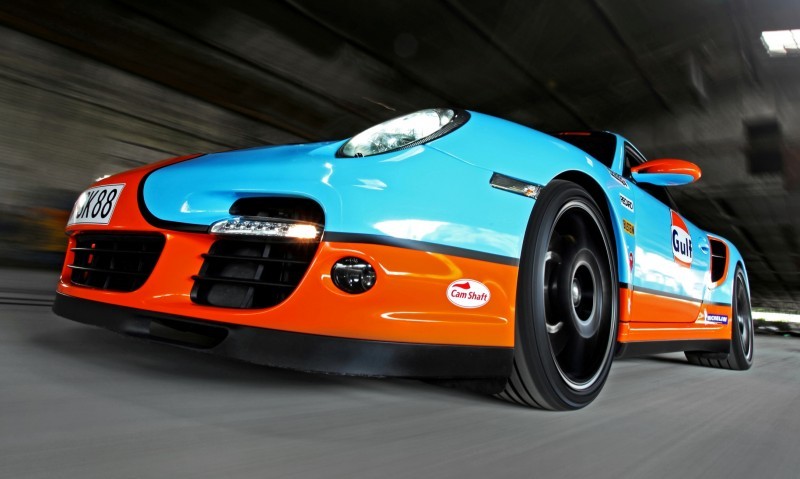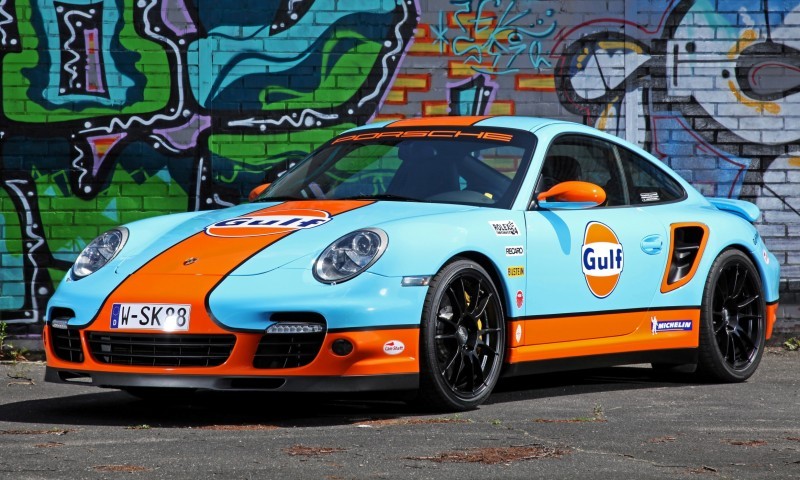 Gulf Racing Livery by CAM SHAFT for the Porsche 911 Turbo