The Mercedes-Benz Ener-G-force concept from the 2012 Los Angeles deserves a fresh look.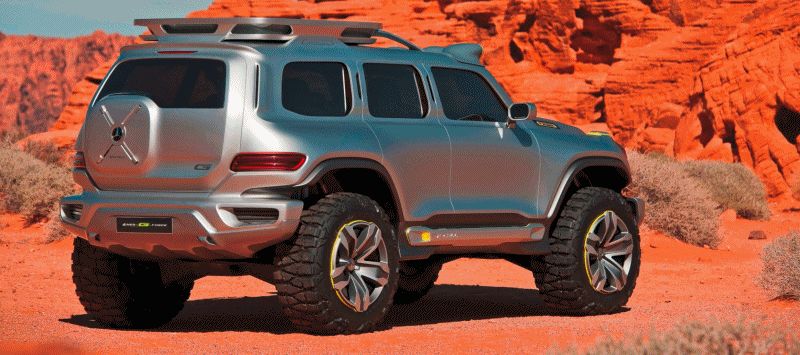 As part of the annual LA design challenge, the Ener-G truck seemed a bit too whimsical to ever see production.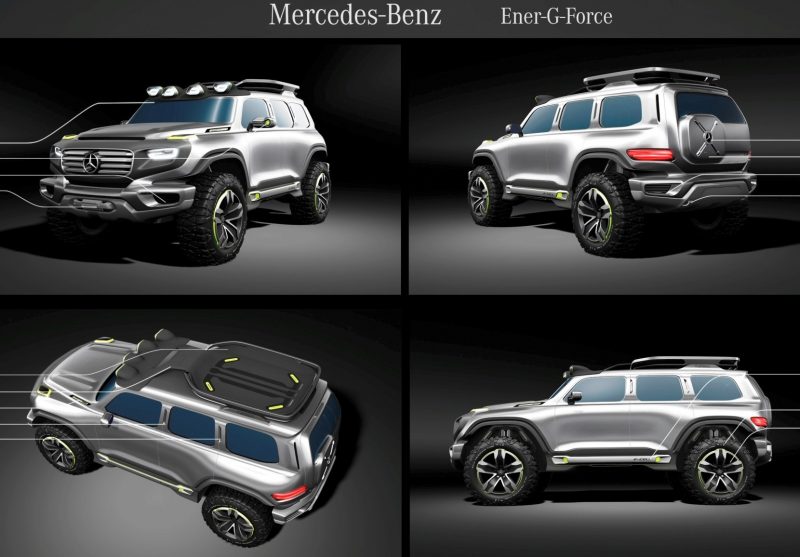 But could times be changing? The Galendewagen must be made until 2017 (I believe) based on a supply agreement with the German government.

While keeping production lines open, the luxury G63 AMG is a consistent superstar for the brand.
Even if only a few hundred are sold per year – the margins on a $150,000 SUV offer plenty of leverage to keep G-wagon fans happy.
So how does this relate to rallying and hybrid cars? Mercedes-Benz latest motorsports push is bursting at the seams – with appetite for new series.
What better than the Paris-Dakar of the future?

A series where Mercedes has logged five Truck class wins and that or more car class wins – but has yet to see the friendly dune mountains of Chile since the race switched routes from northern Africa to exclusively the west coast of South America.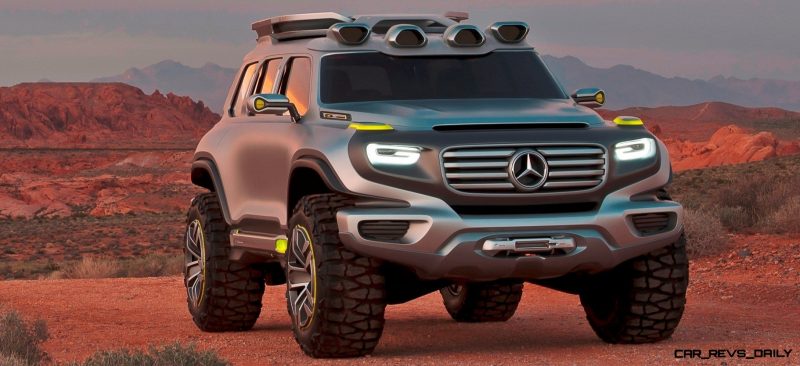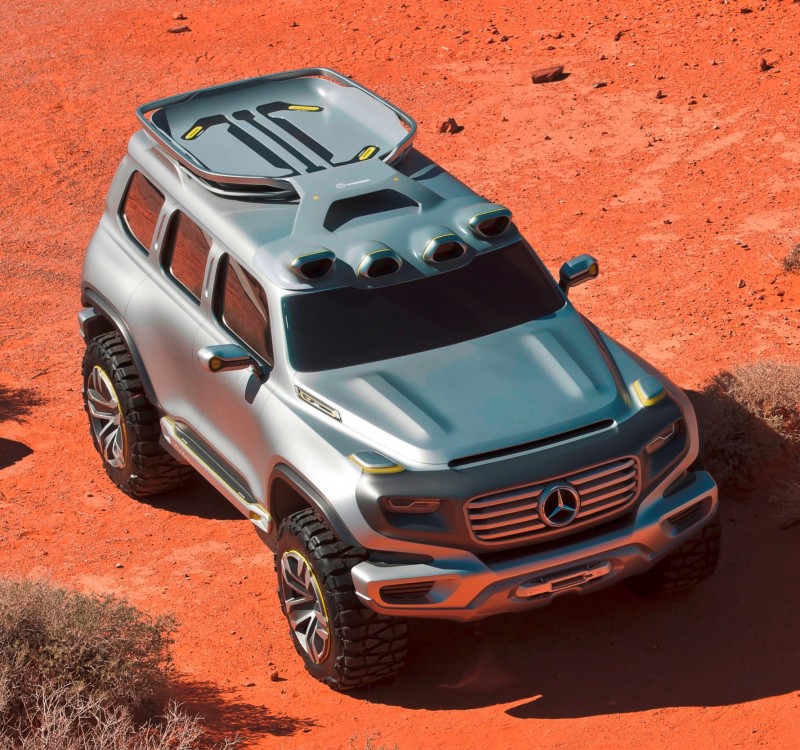 You can bet the competitive spirit is boiling at Mercedes as MINI stomped all comers for s 1-2 finish this year. This is their third win in a row.
So will their Dakar truck be this big? Probably not. More likely to preview the style reset coming to the GLK in a few years. But even so, it is fun to dream.
If hybrid powertrains became a class or experimental group in future Dakar rallies — the features and style of the semi-autonomous, 500-mile-cruising-range SUV may seem extra special.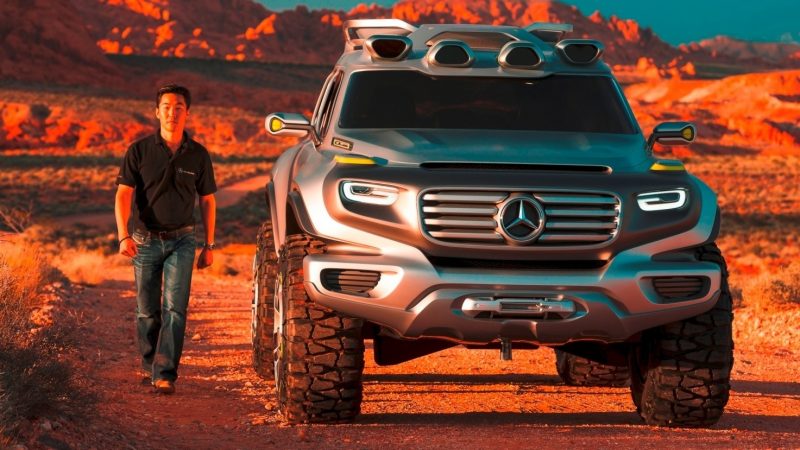 Overall, the Ener-G-force brings some exciting ideas on how to evolve the G-Class legend into 2020 and beyond. Fuel cells are always promised — but a diesel-electric hybrid is much more likely to win Paris-Dakar.
Original 2012 Release from Mercedes-Benz.
November 16 2012

Ener-G-Force – off-road for tomorrow

Los Angeles Design Challenge 2012 and more

MONTVALE, NJ –

Is it possible that the Mercedes-Benz G-Class will still be around in 2025?

A cool design study from Mercedes-Benz demonstrates how the genes of the classic off-roader from 1979 may still assert themselves far into the future.

It is based on the concept of a future police car developed for the Los Angeles Design Challenge.

The Los Angeles Design Challenge 2012 looks far ahead with a quest for the "Highway Patrol Vehicle 2025". Law enforcement will have to prepare for even more crowded roads with electronically monitored and guided traffic, a much larger population and changes in human behavior.