The Infiniti Q70L Bespoke Edition, a special version of the production Q70L, features four luxurious seats wrapped in rich white quilted leather. This exploration is meant to fill the gap between the current interiors in production cars and luscious interiors of Infiniti's concept cars.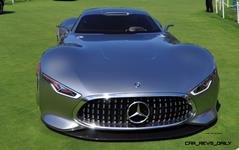 Tom Burkart is the founder and managing editor of Car-Revs-Daily.com, an innovative and rapidly-expanding automotive news magazine.
He holds a Journalism JBA degree from the University of Wisconsin – Madison. Tom currently resides in Charleston, South Carolina with his two amazing dogs, Drake and Tank.
Mr. Burkart is available for all questions and concerns by email Tom(at)car-revs-daily.com.