Influenced by West Coast culture, here racing-influenced performance and appearance matter this track-inspired Torch Red Corvette Stingray Z51 Coupe's design is purposeful and compelling. The high-performance hue is complemented by a carbon fiber hood and a visible carbon-fiber weave on the removable roof panel, as well as a satin-black front splitter and rocker extensions.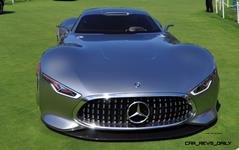 Tom Burkart is the founder and managing editor of Car-Revs-Daily.com, an innovative and rapidly-expanding automotive news magazine.
He holds a Journalism JBA degree from the University of Wisconsin – Madison. Tom currently resides in Charleston, South Carolina with his two amazing dogs, Drake and Tank.
Mr. Burkart is available for all questions and concerns by email Tom(at)car-revs-daily.com.