BMW is on our shitlist lately, so these photos are fairly raw and uninteresting.  But hey, sitting on a pack of
high-res photos of the 2016 M3 in tricolor M livery is impossible for any real car nut!
These cars are pure street cars, despite their gorgeous M Performance Parts upgrading the kidneys to gloss black and the spoilers to exposed-weave carbon fiber.
The M livery is a godsend.  Why?  Because the car's standard colors suck.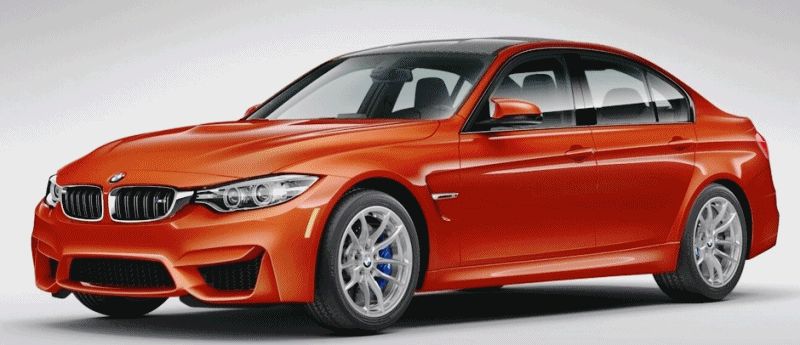 2016 BMW M3 Motorsport Livery