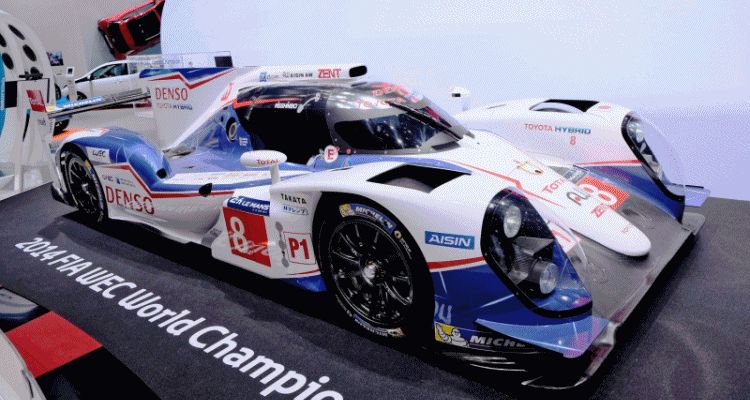 Toyota's big news for the Geneva show this year is the new Avensis sedan in wagon -- both of which are available in Hybrid versions. The fuel-cell 2016 Mirai is also represented, along with the 2015 WEC Champion racecar: the TS040 Hybrid.
We have not yet seen Toyota Motorsport GmbH's 2015 entry, which is likely to be updated modestly versus the car shown here. Seeing a full LMP1 car in person is almost always exciting, though.
They are huge in width and length, but almost impossibly low. Even the new design with a full roof could pass under most toll-booth gates without the bar rising.
Geneva 2015 Showfloor - Toyota