Its not too often that we encounter a new vehicle that manages to hit that proverbial sweet spot between practicality, efficiency, and, style. While many vehicles out on the market strive to achieve this deceptively difficult feat, very few succeed. Kia aims to change all that with the 2017 Kia Niro a CUV that not only aims to bring style to the green vehicle segment, but also underpins an all new green car platform for both Kia and Hyundai.
The exterior styling of our Metal Stream hued EX grade tester was a tasteful blend of style and practicality. The front fascia adopts Kia's familiar "Tiger Nose" grille and pairs it with equally slick headlights. This is a nice change from other boxy small cars that typically lack the stature and shape needed to pull off a stylish look. The side profile is more functional, but leads out nicely to the equally attractive rear fascia.
Unlike rivals like the Toyota RAV 4 hybrid and the Nissan Rogue hybrid, the Niro is built on an all new platform that was designed from the start to cater to hybrid applications. This platform allows the Niro to be squatter, and narrower than many rivals, while also allowing it to hunker down lower to the ground like a conventional car in a bid to improve overall efficiency.
The interior of the Niro also manages to defy expectations. Despite the Niro's relatively low stance, the cabin is extremely spacious with plenty of head and shoulder room that should please passengers of all sizes. The layout is also simple and clean with good quality materials, though hard plastics at certain points do remind you of the Niro's place in Kia's CUV lineup. Buttons are easy to find and use, with many of them spelling out in plain simple terms their exact purpose and function. This is duplicated by the 7 inch touchscreen infotainment system which features Kia's UVO software, and continues to be one of the easiest units to use in the automotive market.
Most Niro models (like our test car) feature the 7 inch screen, but top tier Niros get the optional 8 inch screen with either system featuring Android Auto and Apple CarPlay capability. Drivers also benefit from the center mounted 4.2 inch TFT display in the gauge cluster, as well as a special gauge that displays efficiency related information including estimated riving range, a light that tells you when the car is in EV mode, as well how much juice is in the battery.
However, it is when you get behind the wheel of the Niro that the whole package truly comes together, and makes this fuel friendly CUV standout from the rest. Performance comes from a 1.6 liter four cylinder engine that is paired with a 43 horsepower electric motor to produced a combined 139 horsepower and 195 lb-ft of torque. The Niro will never be known for delivering blistering performance, but the power that is on tap here is delivered smoothly through a six speed dual clutch automatic, and the Niro felt confident when accelerating from a stop or when passing traffic on the freeway.
The one lone wart in this otherwise compelling bag of goodness is the apparent split personality disorder that the Niro suffers from. Unlike other hybrid models that offer a formal "Normal" mode to help balance things out, the Niro only lets drivers choose between Eco or Sport mode. This results in the Niro feeling sluggish when in Eco mode, but putting the transmission into Sport mode adds a Red Bull-esque kick to the Niro's demeanor, and gives it the gusto it needs to pass slower traffic. Handling is more reminiscent of a car versus a formal crossover, and the suspension does an excellent job soaking up bumps, while also limiting body roll as well.
Pricing for the 2017 Kia Niro starts at $22,890 which undercuts the Toyota Prius by a healthy amount. Our EX grade tester had a base price of $25,700 with the $2,300 Sunroof and Advanced Technology package, and the $895 destination fee pushing the final total to a still reasonable $28,895. The Kia Niro is largely in a segment all its own due to it being the only dedicated hybrid crossover currently on the market. That said, potential rivals include the fore-mentioned Toyota RAV 4, as well as the Toyota Prius in both liftback and Prius V guise, and the 2017 Volkswagen Golf SportWagen.
Look for the Niro lineup to eventually expand to include an all electric version with several reports indicating that Kia has begun work on the project.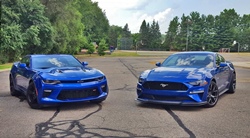 Carl Malek has been an automotive journalist for over 10 years. First starting out as a freelance photographer before making the transition to writing during college, his work has appeared on numerous automotive forums as well as websites such as Autoshopper.com.
Carl is also a big fan of British vehicles with the bulk of his devotion going to the Morgan Motor Company as well as offerings from Lotus, MG, and Caterham. When he is not writing about automobiles, Carl enjoys spending time with his family and friends in the Metro Detroit area, as well as spending time with his adorable pets.