Image from the David F. Powers Estate, Special Assistant to President John F. Kennedy: Documents, Photography, Letters and Gifts. Photographed at the John McInnis Auctioneer Gallery, Amesbury, Massachusetts on February 15, 2013. Presidential Auction of items from the estate was held on Sunday, February 17, 2013.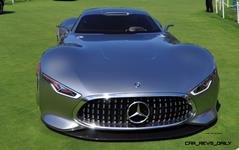 Tom Burkart is the founder and managing editor of Car-Revs-Daily.com, an innovative and rapidly-expanding automotive news magazine.
He holds a Journalism JBA degree from the University of Wisconsin – Madison. Tom currently resides in Charleston, South Carolina with his two amazing dogs, Drake and Tank.
Mr. Burkart is available for all questions and concerns by email Tom(at)car-revs-daily.com.