Warren Beatty, Humphrey Bogart, Audrey Hepburn, Steve McQueen, Marilyn Monroe, Brad Pitt, Barbra Streisand, Elizabeth Taylor and the stars of the ÒHarry PotterÓ films are but a few of the subjects featured in the 165 photographs that will next grace the Academy of Motion Picture Arts and SciencesÕ Grand Lobby Gallery. Opening to the public on Thursday, September 16, ÒUp from the Vault: 85 Years of Treasures from the Warner Bros. Photo LabÓ will run through December 12.
Pictured: Cinematographer Arthur Edeson, Humphrey Bogart, Ingrid Bergman, CASABLANCA (1943)
This posed behind the scenes still shows cinematographer Arthur Edeson lining up a shot for Humphrey Bogart and Ingrid Bergman's airport farewell in CASABLANCA (1943), directed by Michael Curtiz. (TM & © Warner Bros. Entertainment Inc.)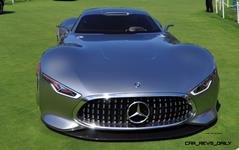 Tom Burkart is the founder and managing editor of Car-Revs-Daily.com, an innovative and rapidly-expanding automotive news magazine.
He holds a Journalism JBA degree from the University of Wisconsin – Madison. Tom currently resides in Charleston, South Carolina with his two amazing dogs, Drake and Tank.
Mr. Burkart is available for all questions and concerns by email Tom(at)car-revs-daily.com.