The 2016 Nissan TITAN XD, which made its world debut at the 2015 North American International Auto Show in Detroit, is set to shake up the highly competitive full-size pickup segment when it goes on sale in the United States and Canada beginning in late 2015 – with a bold all-new design that stakes out a unique position in the segment between traditional heavy-duty and light-duty entries.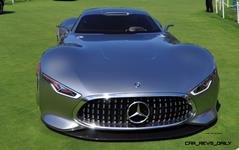 Tom Burkart is the founder and managing editor of Car-Revs-Daily.com, an innovative and rapidly-expanding automotive news magazine.
He holds a Journalism JBA degree from the University of Wisconsin – Madison. Tom currently resides in Charleston, South Carolina with his two amazing dogs, Drake and Tank.
Mr. Burkart is available for all questions and concerns by email Tom(at)car-revs-daily.com.