Jeep¨ Trailhawk Concept NAIAS World Debut
Detroit Ð January 8, 2007 Ð Chrysler Group, unveiled the Jeep¨ Trailhawk Concept here at the North American International Auto Show today. Jeep¨ Trailhawk concept merges the spectrum of the Jeep brand by combining the core off-road features of the all-new four-door Jeep Wrangler Unlimited with the refined sophistication of an all-new on-road open-air concept vehicle, providing a unique and fresh expression for Jeep. Built off the all-new Jeep Wrangler Unlimited platform, Jeep Trailhawk is a more refined highway cruiser without sacrificing any of JeepÕs legendary off-road capabilities (Joe Wilssens photo) For more information contact Sam Locricchio at 248-512-2678 or Todd Goyer at 248-512-0041.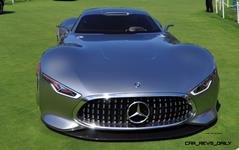 Tom Burkart is the founder and managing editor of Car-Revs-Daily.com, an innovative and rapidly-expanding automotive news magazine.
He holds a Journalism JBA degree from the University of Wisconsin – Madison. Tom currently resides in Charleston, South Carolina with his two amazing dogs, Drake and Tank.
Mr. Burkart is available for all questions and concerns by email Tom(at)car-revs-daily.com.