Actors Daniel Craig (L) and Monica Bellucci pose on stage during an event to mark the start of production for the new James Bond film "Spectre", at Pinewood Studios in Iver Heath, southern England December 4, 2014. REUTERS/Stefan Wermuth (BRITAIN – Tags: ENTERTAINMENT SOCIETY)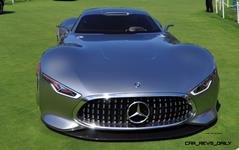 Tom Burkart is the founder and managing editor of Car-Revs-Daily.com, an innovative and rapidly-expanding automotive news magazine.
He holds a Journalism JBA degree from the University of Wisconsin – Madison. Tom currently resides in Charleston, South Carolina with his two amazing dogs, Drake and Tank.
Mr. Burkart is available for all questions and concerns by email Tom(at)car-revs-daily.com.