2014 GMC Sierra Denali high-tech interior starts with exclusive metal and wood trim. Standard features also include two eight-inch screens with an exclusive reconfigurable instrument cluster; Intelli-link with voice commands; five standard USB ports; and front and rear park assist.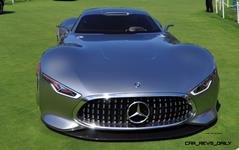 Tom Burkart is the founder and managing editor of Car-Revs-Daily.com, an innovative and rapidly-expanding automotive news magazine.
He holds a Journalism JBA degree from the University of Wisconsin – Madison. Tom currently resides in Charleston, South Carolina with his two amazing dogs, Drake and Tank.
Mr. Burkart is available for all questions and concerns by email Tom(at)car-revs-daily.com.