The 2014 Chevrolet Camaro Z/28 makes its world debut Wednesday, March 27, 2013 during the New York International Auto Show in New York, New York. The Z/28 is the most track-focused Camaro ever produced by the factory. In initial testing, the Camaro Z/28 is three seconds faster per lap than the Camaro ZL1. The 2014 Camaro Z/28 will arrive at dealers in early 2014. (Photo by Steve Fecht for Chevrolet)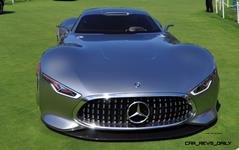 Tom Burkart is the founder and managing editor of Car-Revs-Daily.com, an innovative and rapidly-expanding automotive news magazine.
He holds a Journalism JBA degree from the University of Wisconsin – Madison. Tom currently resides in Charleston, South Carolina with his two amazing dogs, Drake and Tank.
Mr. Burkart is available for all questions and concerns by email Tom(at)car-revs-daily.com.