1973 Sunny Excellent Coupe: The second-generation Sunny, launched in January 1970, was significantly larger, with an overall length of 3,830mm (+30mm), an overall width of 1,495mm (+45mm), and a wheelbase of 2,300mm (+20mm). April of the following year saw the addition of the Excellent Series (Sedan/Coupe), high-grade models equipped with the L14 engine. H. Kitano?s No. 2 car won the 1973 Japan GP (TS race).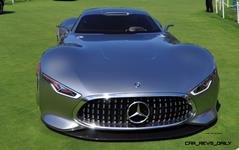 Tom Burkart is the founder and managing editor of Car-Revs-Daily.com, an innovative and rapidly-expanding automotive news magazine.
He holds a Journalism JBA degree from the University of Wisconsin – Madison. Tom currently resides in Charleston, South Carolina with his two amazing dogs, Drake and Tank.
Mr. Burkart is available for all questions and concerns by email Tom(at)car-revs-daily.com.