My relationship with computer and video games is not stellar. I have only ever played a few games, including Donkey Kong Country as a child, Goldeneye with my buddies for years in high-school, and later: Gran Turismo on PlayStation in my 20s.
I was never good at any of the games versus neighbor kids who owned consoles, if I am honest.
I played GT4 religiously for months with a buddy. A-spec, B-spec, LeMans cars — we got really far in the game. Bought a PS3 for GT5 and played that one solo. Got busy or lost interest, but in terms of the South Park "console wars" I am definitely in the Sony camp.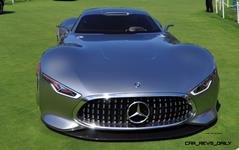 Tom Burkart is the founder and managing editor of Car-Revs-Daily.com, an innovative and rapidly-expanding automotive news magazine.
He holds a Journalism JBA degree from the University of Wisconsin – Madison. Tom currently resides in Charleston, South Carolina with his two amazing dogs, Drake and Tank.
Mr. Burkart is available for all questions and concerns by email Tom(at)car-revs-daily.com.