The new Mustang GT had a high bar to live up to when it spent a week here.  Why?  We fell absolutely head over heels for the Shelby GT350 last year.
The GT350 felt like the 911 GT3 of muscle-cars — totally alive in your hands and violently fast at all times. The GT350 felt like a huge leap into the future of sports-cars.
Luckily, when Ford was doing the revamp of the regular Mustang for 2018, their benchmark was none other than our GT350.
The changes are visual of course but are much more technical and engineering-driven under the skin.
Read more 2018 Ford Mustang GT 5.0 6MT Performance Pack – Road Test Review w/ Video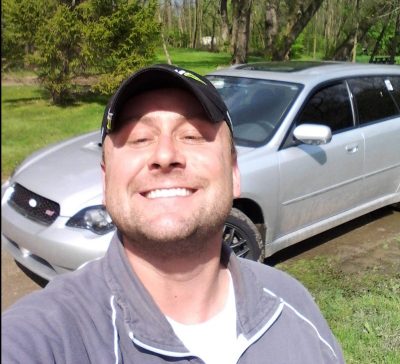 Tom Burkart is the founder and managing editor of Car-Revs-Daily.com, an innovative and rapidly-expanding automotive news magazine.
He holds a Journalism JBA degree from the University of Wisconsin – Madison. Tom currently resides in Charleston, South Carolina with his two amazing dogs, Drake and Tank.
Mr. Burkart is available for all questions and concerns by email Tom(at)car-revs-daily.com.