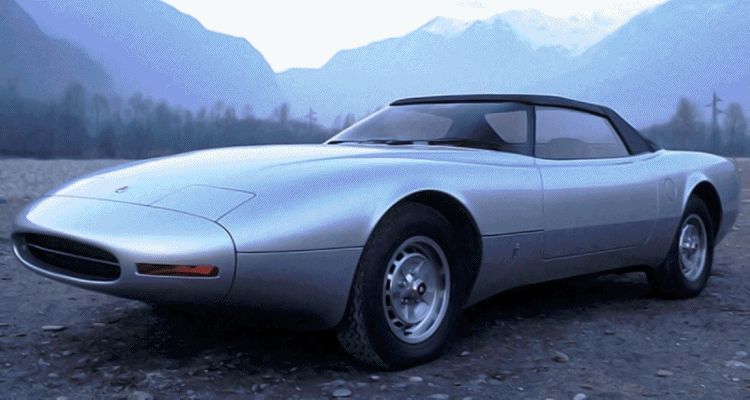 How advanced is this Pininfarina concept for Jaguar? It is hard to believe there is an XK under these swoopy panels, which predated anything else curvy by more than eight years.
Of course, Jaguar had been rocking serious curves since the 1940s.  This Pininfarina exercise re-introduced a swoopy, flowing shape that was markedly different from the boxy production XK.
Very, very impressive level of production value for a 1978 concept.  Although not adapted for sale, some vindication for the designers came when this basic surfacing template was a huge hit for the Aston Martin DB7 and even the Jaguar XK from 1996.
Dozens of other cars would adopt the plastic nose-cone and beat the idea to death via the Pontiac Firebird and even Chevrolet Corvette.
1978 JAGUAR XJ Spider by Pininfarina