What would F1 cars be without their giant wings?  Faster and more futuristic, if the RS2027 Vision is any indication!
The latest RenaultSport concept takes a look at where F1 will be in a decade from now.  The result is a gorgeous expression of the open-wheeled racecar.  The future-tech is nose-to-tail, with intriguing details being the side-hinged driver canopy, open-mesh cockpit walls and the streamlined tail with integrated rising wing.  Not as wild about the idea of a transparent helmet for the drivers, or the web-connected and public telemetry data the RS2027 shares with fans in realtime.
The RS2027 looks at a future where aero in F1 is less important than it is with today's rulebook.  We know this from the fairly simply executions here of the front and rear wings.  No tri-plane wild wings and spoilers to ruin the smooth, pure beauty of the beast.
A big turbo powerplant still makes the thrust needed to pass 200-mph on track, while LED lighting becomes a central part of the designs.  The RS2027's LEDs wrap the nose wing and tail's trailing edges in a clean and sexy new way.  OLED screens in the wheels also promise interactive displays on track, such as laptimes, fuel levels and tire conditions.
Check out the concept from ideation to fabrication to the real-thing via the 60-photo set below.  A quick snap of the current (perhaps 2016) Renault-Sport F1 car for reference.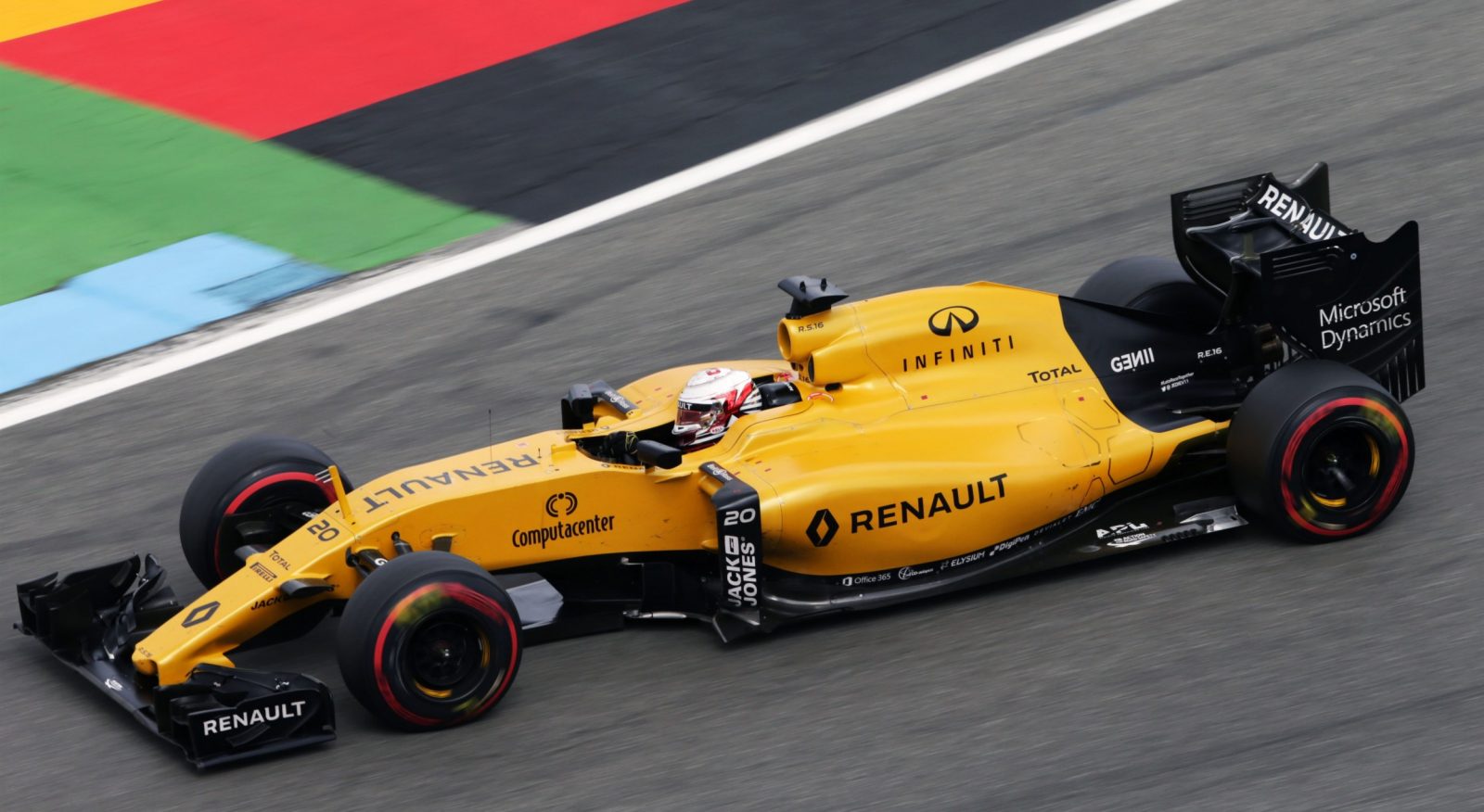 2017 RenaultSport RS2027 Vision
The R.S. 2027 Vision
Aided by 40 years of experience in Formula 1, Renault has outlined a vision of what racing's premier series might look like in 2027: