The absolute king of the job sites?
The RAM Limited pack offers unlimited access to major energy, mining and construction projects.  Simply by its bad-ass visual boldness!
In black over chrome for this tester, the $3k Limited package's bright RAM script was well worth the cash, front and rear.  The new grille is an objet d'art.  It stencil motif lives inside in a twisted, western-inspired stitching across the cabin details.
We even warmed up to the 14000-size RAM font on the tailgate.  Might prefer the Limited-spec, body-color bumpers versus the $300 return to chrome front and rear on the tester.
Pricing?  Detailed on the monroney sticker below, of course.  $60,395 is the final total with the strong and smooth EcoDiesel engine + eight-speed automatic in play.
 2016 RAM 1500 LIMITED Crew Cab 4x4 EcoDiesel - Exterior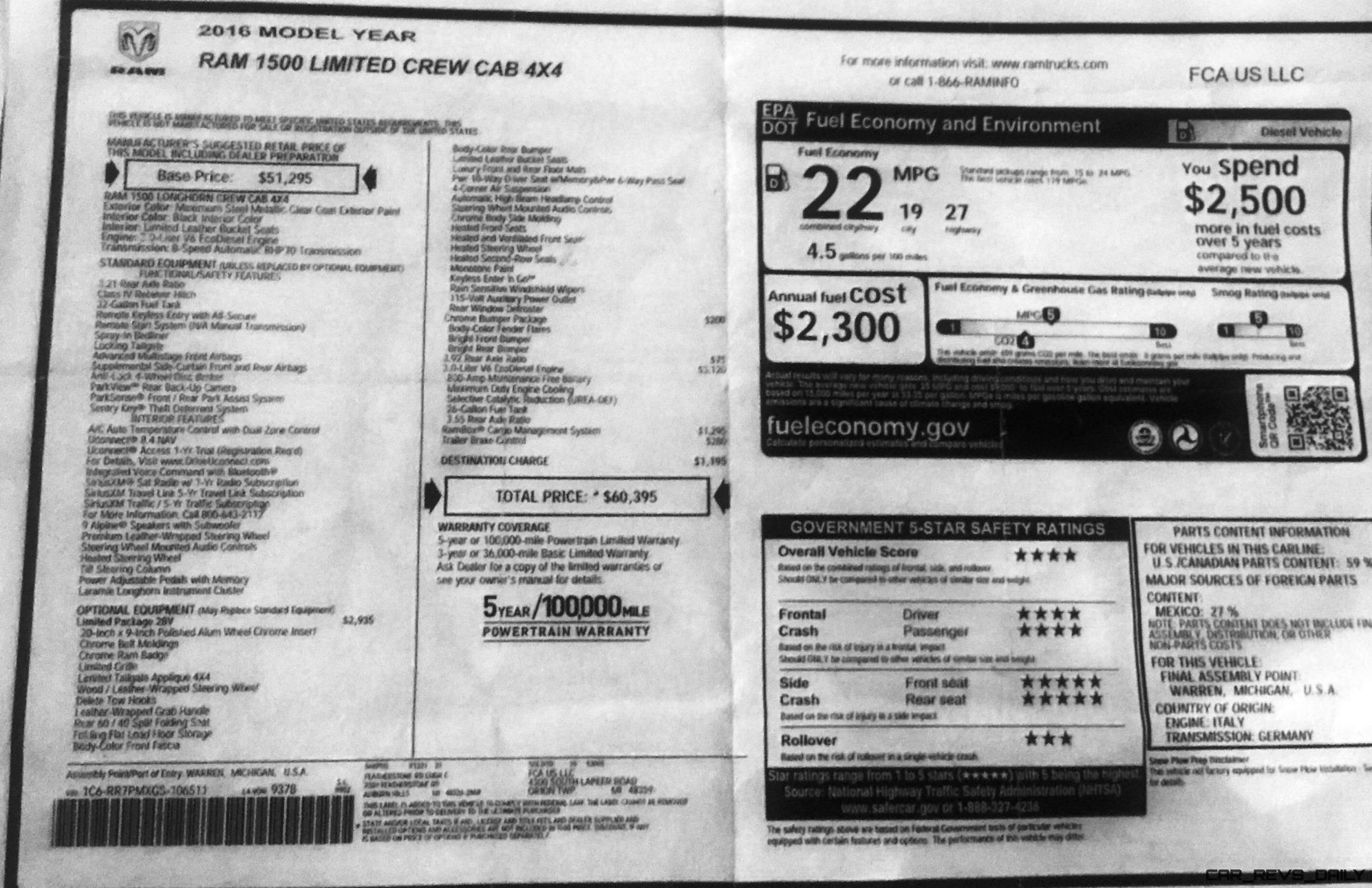 2016 RAM 1500 LIMITED EcoDiesel BLACK - INTERIOR