You wouldn't spend all your time drooling over the sexy exterior of your favorite sports car without taking a peek under the hood and looking through the windows to check out the interior. Some cars, though, might give you a shock when you take a look at the interior — futuristic dashboards that look like someone pulled them out of your favorite science fiction movie are not a new idea, but they have certainly gotten cooler over the years.
Here are seven of the best, or at least craziest-looking dashboards and interiors ever, pulled from past and present.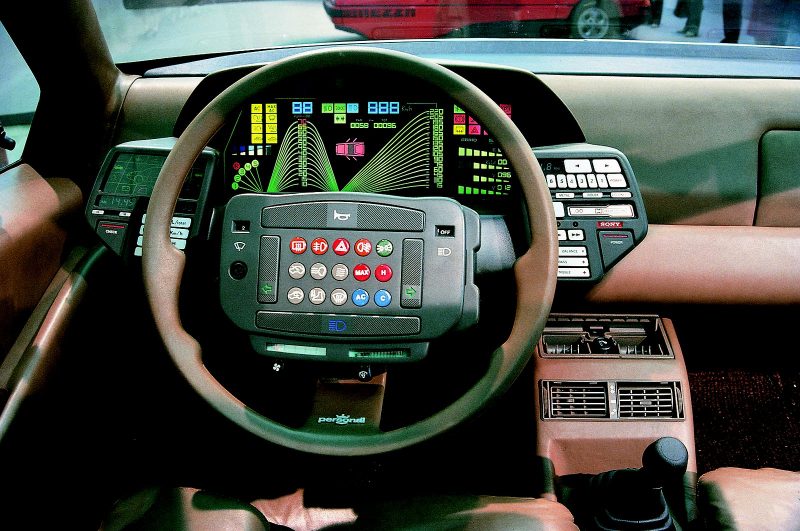 The 1982 Lancia Orca
This little hatchback concept from Italian carmaker Lancia may not seem like an exotic car, but it had a dashboard concept that you could have pulled straight off a Star Trek ship. Both the steering wheel and the dash were covered in controls for everything from the windshield wipers to the radio, but the real highlight of this design was the over-the-top digital heads-up display that included everything you would ever want to know about the car. Unfortunately, this little Orca never made it out of the prototype stage, but we can safely say that it was a dashboard design ahead of its time.
The Lykan Hypersport
Have you ever dreamed of owning your very own Batmobile but just couldn't justify the investment? The Lykan Hypersport's interior can give you that experience without forcing you to become a bat-based vigilante. The blacked out features have the same sharp edges as our favorite caped crusader with a few luxurious add-ons.
For one thing, the interior comes lined with diamonds, gold or platinum, or all three if you really feel like breaking the bank, as well as a personalized gem of your choice that is integrated into the dash. Come to think of it, with that $3.4 million price tag, it might be cheaper to just buy the Batmobile.
The 2012 Pagani Huayra