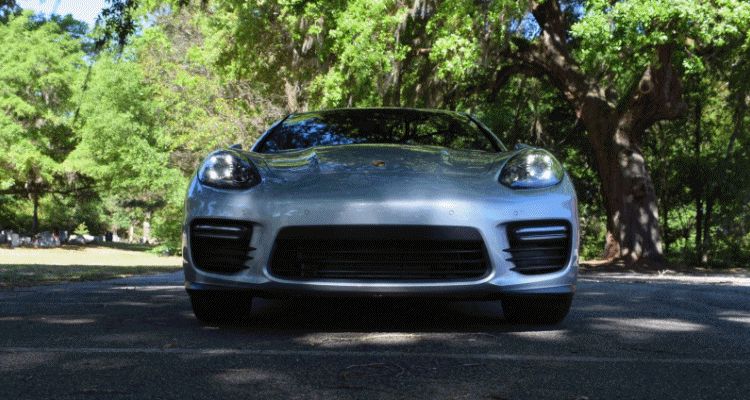 We mis-spoke when saying on GS-F videos last week that the Lexus was the only naturally-aspirated, rear-drive super-sedan on the market!
There is one big daddy to contend with: the Panamera GTS.
This hardcore sports model is the most stylish, most playful and best-sounding Panamera of all time.
It is impossible to do the car justice from a fairly brief test drive, but the photos speak very clearly for themselves!
Just like the 4.8-liter, 440HP V8, in fact!
Pricing for the GTS as shown here rings in at $129k.  Worth it?  Oh yes.
The base of $113k climbs rapidly, with the full window sticker detailing the options below this gorgeous photo gallery.
2016 Porsche Panamera GTS