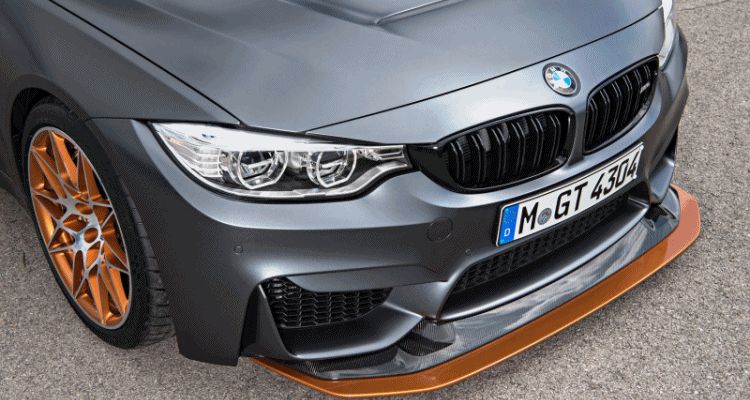 Gorgeous launch photos and lineage recap from BMW's media drive event for the new M4 GTS!
This new water-injected turbocharger system ups power to a stout 493HP to go along with its track-attack grip setup, aero package and lightweighting regime.  One particularly awesome detail?  The power-extendable chin splitter!    We're not sure if the splitter is manually extended or power operated.  The GTS does come with a special toolkit for customizing its shock stiffness and height or different racetracks.  That rear wing is also remarkably beautiful up close.   Beautiful and deeply functional!  Especially in its most raised angle… pinning the tail of the car to the road thanks to a doubling of rear downforce, but minimal drag.
BMW notes that 300 cars will come to the US market, with first deliveries as soon as June of this year!
No word on whether this model will continue for 2017, but it is not looking likely.   BMW notes that 700 units in total will be produced.
Selling much volume will be a tall order: the M4 GTS comes with pricing from….
….wait for it…..
$134,000.
!
Four colors, by the way, include this new frozen grey, alpine white, sapphire black and mineral grey metallic.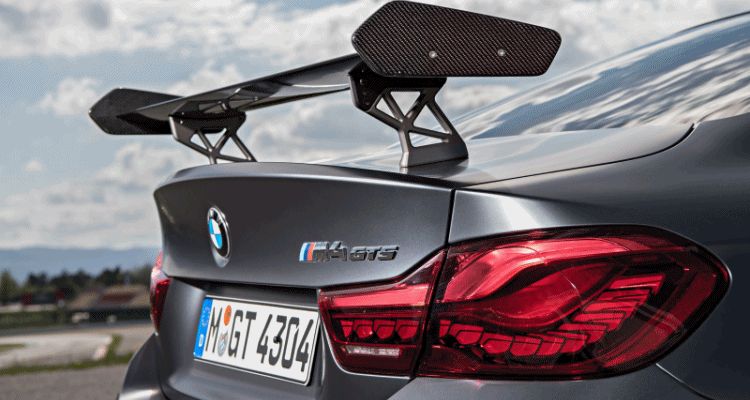 The new 2016 BMW M4 GTS International Press Launch, Barcelona, Spain
 
Woodcliff Lake, NJ – April 13, 2016… The new BMW M4 GTS joins a family of exclusive BMW M3 Special Editions which have been setting the pace for 30 years. Production of the first BMW M3 (E30) got under way in 1986, establishing M on both the street and the track. The BMW M3 – and now the BMW M4 – has since set the benchmark in its segment throughout its lifespan and across every model generation. The BMW M4 GTS is the first Special Edition M3 / M4 to be made available in the US market. Approximaterly 300 cars will be available to US customers with delivery starting in the second quarter of 2016.
 
With its powerful, motorsport-inspired looks and high-performance technology, the BMW M4 GTS has its sights set squarely on the race track. Thanks to an innovative water injection system helping boost power to 493 hp and track ready chassis, this Special Edition M vehicle recorded a lap time of 7 minutes 28 seconds around the legendary Nürburgring-Nordschleife, the world's most challenging race circuit, making a clear statement about this model's exceptional dynamic abilities. BMW M GmbH will produce approximately 700 units of the BMW M4 GTS worldwide.
2016 BMW M4 GTS
"Special Edition models sharpen the character of the BMW M brand and embody an emotionally rich and exclusive driving experience. We've taken a radical route with the set-up of the BMW M4 GTS to create a sports machine for the race track that delivers top-end dynamics and inspirational performance. It allows us to demonstrate what is possible today with a road-legal car. Owners can drive their BMW M4 GTS to circuits such as Spa-Francorchamps, the Nürburgring or Laguna Seca – for clubsport events, for example – and then set lap times there that raise the bar to extremely high levels for road-legal cars." says Frank van Meel, CEO of BMW M GmbH.