Just when I am grieving the loss of my press-loaner F-Type R AWD Coupe and its astounding brilliance… along comes an even hotter F-Type!
The new SVR range-topper delivers a 25HP bump in horsepower to 575, a new titanium exhaust system drops weight and adds sound, while advanced new aero details grace all sides of this quickest-ever Jaguar supercar.  And short of the XJ220 without its catalytic converters… this new SVR is also the fastest production Jaguar of all time.
Bottom line?  JAG is OFF THE CHAIN!
Clear the area people, this could get very dangerous!  Do not provoke the beast!
Just kidding, of course.  This new SVR is helpfully reigned in with an AWD system as standard for both the coupes and ragtops.
New styling details include a full revamp of the front bumper, extra downforce from a new chin spoiler, and extra intake cooling via exagerrated outer intakes with integrated aero spats.
A new-style ventwork appears in the hood with numerous small slats versus the clean outlets in the F-Type R, while new fender-back ventwork appears behind the front axle for the first time.  This deep slice into the alloy bodywork is fairly dramatic — and a great way to mark out the F-Type SVR from its $65k siblings.
Around back, we have a fresh active spoiler with a full-length horizontal element, plus vertical uprights at both edges to act as horizontal stabilizers at ultra high speeds.
Speaking of killer pace, the new SVR rocks its sonorous bellow and tsunami of torque right up to 200-mph dead for the coupe.  195-mph for the ragtop pushes the SVR deep into Aston, Bentley and McLaren territory — big game that the Jaguar hunter was forbidden from stalking before….!
The price for all this loveliness?  A bump of about $20 over the F-Type R takes the SVR's base price to $125k.
The order books are open now.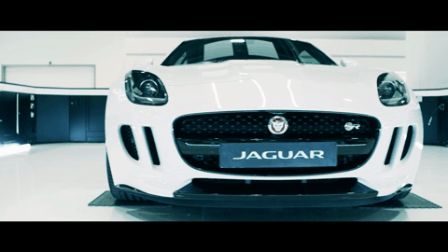 Best of #NYIAS – 2017 Jaguar F-TYPE SVR
PREVIOUS
Jaguar just confirmed the newest F-Type rumor: an SVR!