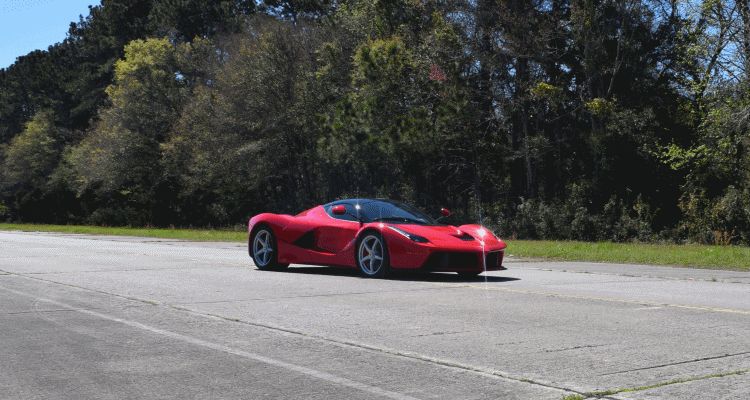 I have met the bright red devil today!
And he is quite friendly. =]
But private, as you might imagine. He is mobbed wherever he goes in this 900HP masterpiece.
The Mustang GT Convertible California Special is a lovely chase car... even with just half the horsepower.
Speed Fleet! 2016 Ford Mustang GT Cali Special + LaFERRARI!