It takes a master designer to reinterpret a retro model in a desirable, futuristic modern car.  The fail count is much larger than the short success list of the New Beetle, Ford GT and perhaps MINI.
Fails?  Fiat 500, Lamborghini Miura, Ford Thunderbird, Chevrolet HHR, Plymouth Prowler, etc. etc.
Among supercars, it is even harder to continue designs from so long ago.  Why?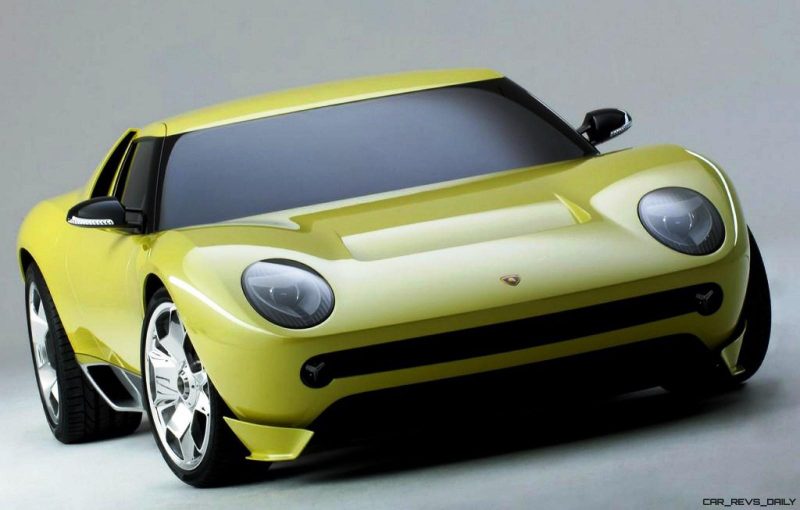 The designs were always extra wacky, with limited appeal even in their original iterations.
In addition, supercar shoppers are always craving the next hotness.  The unattainable, never-before-seen machines that will bring traffic to a halt around you.
Therefore, Touring Superleggera struck a real golden note with its 2013 Disco Volante.  Initially a reskinned concept of the Alfa Romeo 8C Competizione, the DV Coupe was an immese success. It proved Touring's design relevance as well as their low-volume fabrication skills.  Even giant automakers outsource the actual production of many wild prototypes and concept cars to small, focused studios like these.
And for those willing to pay one-off prices to own one… the Disco Volante was a big hit all around. Eight models were sold at prices nearing $950k each.  And believe it or not, based on hours of labor to make each one come to life, each road-legal model was a bargain. 

DESIGN ANALYSIS
The Disco Volante Spyder continues the small-batch run with numerous updates, an all-new roof and trunk bustle, plus chic updated detailing for the nose, aero and large trunk in back.
The Disco Volante was always a visually challenging car. That is how it earned its 'flying saucer' nickname.  The original C52 concept shows that the cleanest design move it to chop the entire roof, windshield and rear pillars in favor of a tiny wrap-around windshield.
That is not super practical, or road-legal, today so the Touring team had an extra large challenge. Make the Disco Volante into a beautiful, usable cabriolet.
Their results are breathtaking.  The double arches extend back from the new twin-panel carbon roof pieces like bubbles blowing in the wind.  These make the Zagato double bubble rooflines look meek by comparison.  The DV Spyder keeps its actual windshield and rooflines relatively intact, aside from the sharp-edged upper windshield header that disappears when the top of off.
Touring went wild from the B-pillar backward.  

A new clamshell trunk piece is perhaps the most lavish single panel on any car, ever made.  The single piece of aluminum is hand-formed over weeks of painstaking work.
Giant, perfectly rounded spheres rise on either edge of the trunklid and meet the front seatbacks.  A full foot of negative space between the cowl bumps is clean and chic.  A slimline CHMSL brake lightbar joins these trunk lumps elegantly.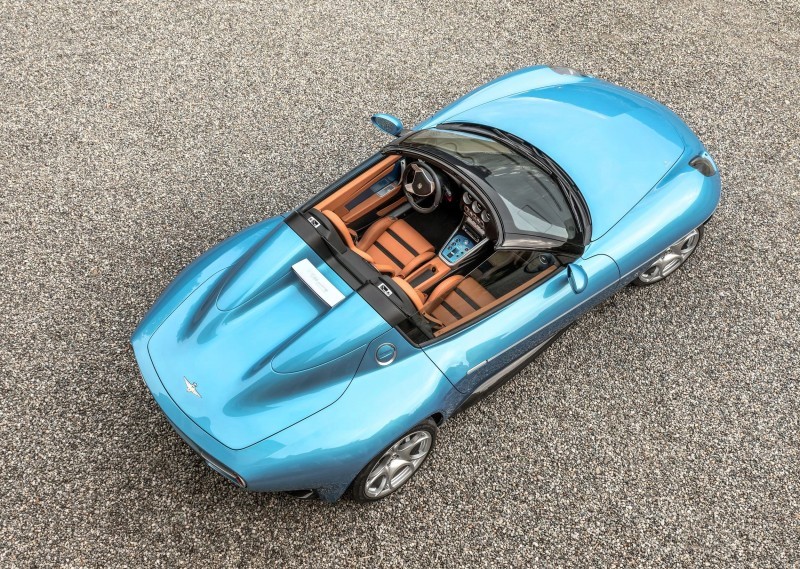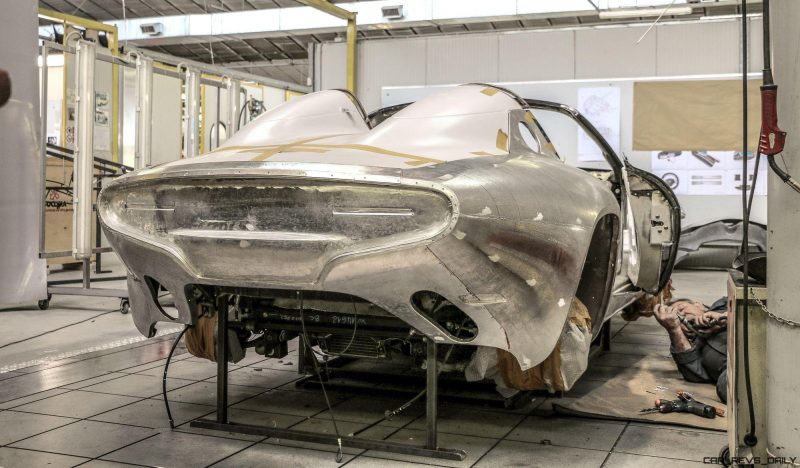 The overall look is globe-like and nicely inflects the rounded tail edges and circular nature of the lower flanks and nose aspect, when viewed from behind.
In all, we give the Disco Volante Spyder an A+.
Reviving the craft of exotic design, one masterpiece at a time!
Seven of the Spyders will be made in total, so act fast to secure yours.
Before it disappears in a blur of light — back to its home galaxy with you and yours aboard for the ride!
For those left on Earth?  No one will believe your UFO sighting tales….=]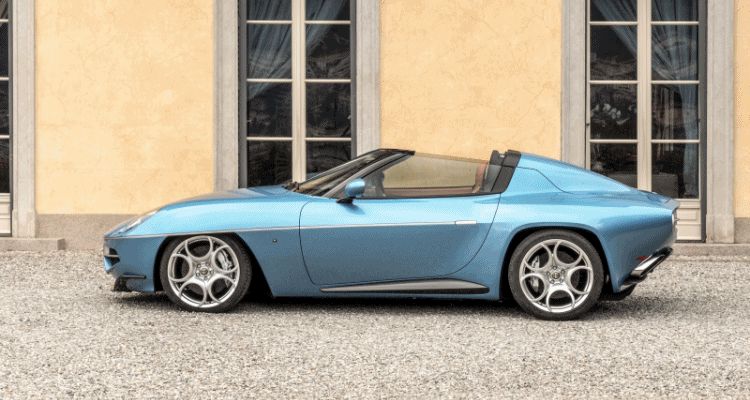 1952 Alfa Romeo C52
2016 Alfa Romeo DISCO VOLANTE SPYDER by Touring Superleggera