This would be a curious announcement from anyone but Rolls-Royce.
Basically, below they celebrate the Phantom VII and its production run from 2003-2011, then as the Phantom II from 2012 to 2016.  Its four variants (EWB, DHC, Coupe and Sedan) are unquestionably the most iconic super-lux limousines in the world.  And this really does deserve a champagne-pop for every occasion to celebrate.
After all, the Phantom's success under BMW was certainly never guaranteed.  In the Chronology of Phantoms, what we know as a Phantom I (mid-2000s) was actually the seventh in a long line of Rollers.  Anyone noting the timeline's huge gap between the 1970s and the present models.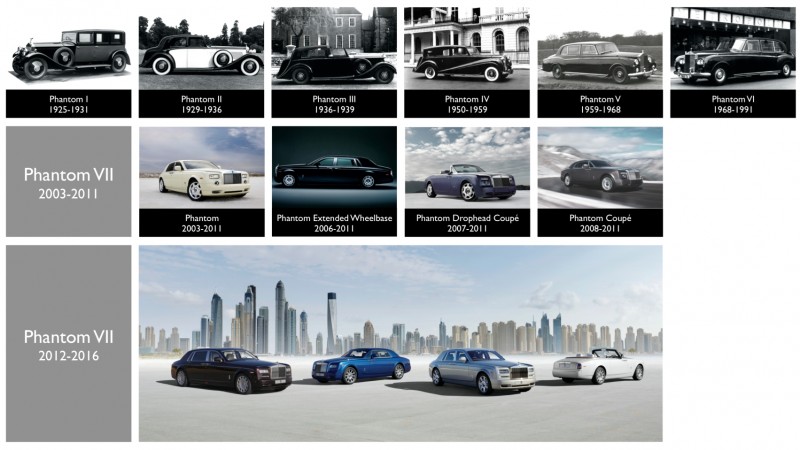 All this ceremony?  To seal the final orders this year among its many styles.
The next-generation model family is promised early in 2018 in lightweight materials throughout.  But its launch will be not be all at once, of course.  The sedan, SUV, coupe, long-wheelbase and maybe even cabrio variants will all take years to develop and launch.
So, Phantom lovers: this is a call to action!  Lock in yours now before it's too late!
Three special-editions Zenith Collection models (one for each bodystyle) are promised as the most lavish yet — to be revealed this year.
Here are a few of our favorite Phantom encounters….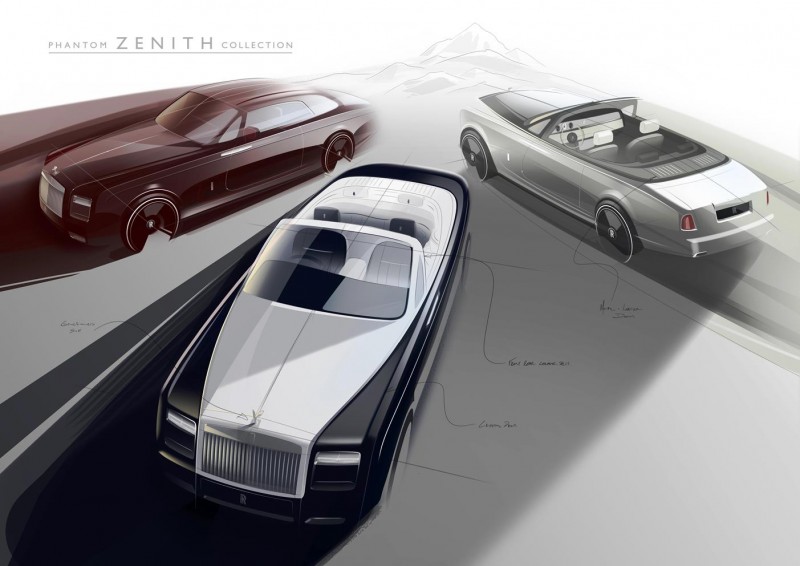 2016 Rolls-Royce PHANTOM