Updated 2.25.16 with official details from AC Schnitzer — who is emphatic about the lightness of the vehicle!  Our silly Maus Panzer headline speaks more to this 'mouse' of a 2-series that packs a punch like GTR battle tank…

Will ACL2 become as fearsome a badge as GT-R?  Panzer Maus?  M2?
PERHAPS!
AC Schnitzer has been working its magic brilliantly on the smallest BMWs for years now. 1 series became 2 series, and the team was on it instantly!  What they have created is nothing short of the Panzer VIII 'Maus' supertank….  at least in its fearsome spirit, if not scale.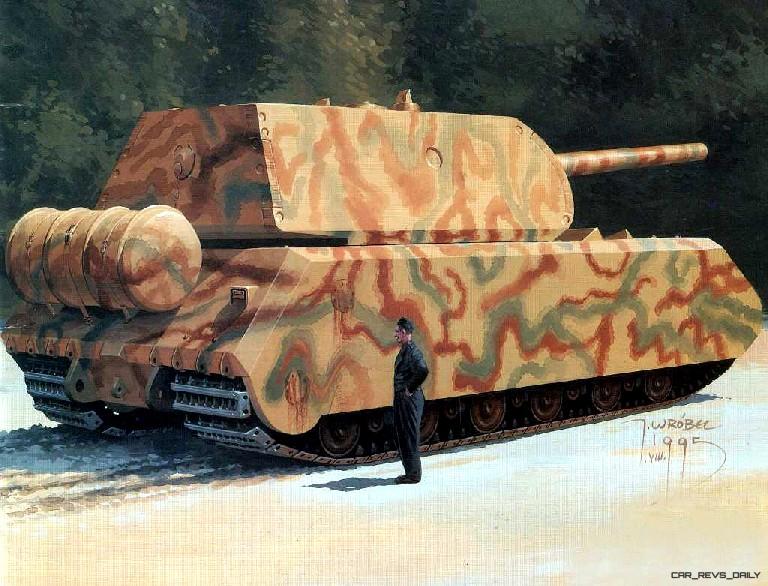 The 'ACS2' upgrade is certainly tempting, but now we have a look at what the crew has been doing since last summer.  A car to emasculate the M2, and threaten Porsches for autobahn supremacy?
THat will take a whole new name, and a whole lot of power.  Dubbed the ACL2, this upgrade is a deep and intensive take on a supercar-killing 2 series.
The F22 BMW model is dramatically changed from all sides, inside and out. Widebody fender flares, track-attack aero wings front and rear, plus a monster rubber upgrade to put all that power to the ground….   All delicious!
We have no actual details on the upgrade yet. But we do have all the photos to share… perhaps exclusively! [Drat: Carscoops has this too.]
The .tiff files on the AC Schnitzer press area take Photoshop or something else high-powered to open and convert to jpegs.  
37 images, 1.62GB?  Yes, that is how these started life….
We'll update this post pronto when the official details are out.  Until then, get an earful of this beast via the video teaser below!  And, of course, all the high-res studio images that will accompany that official debut next week.
AC Schnitzer BMW M235i – ACL2